What Are the Characteristics of T-slot Aluminum Profiles Extrusion Frame for CNC?
By:Naview
Date:2021-07-02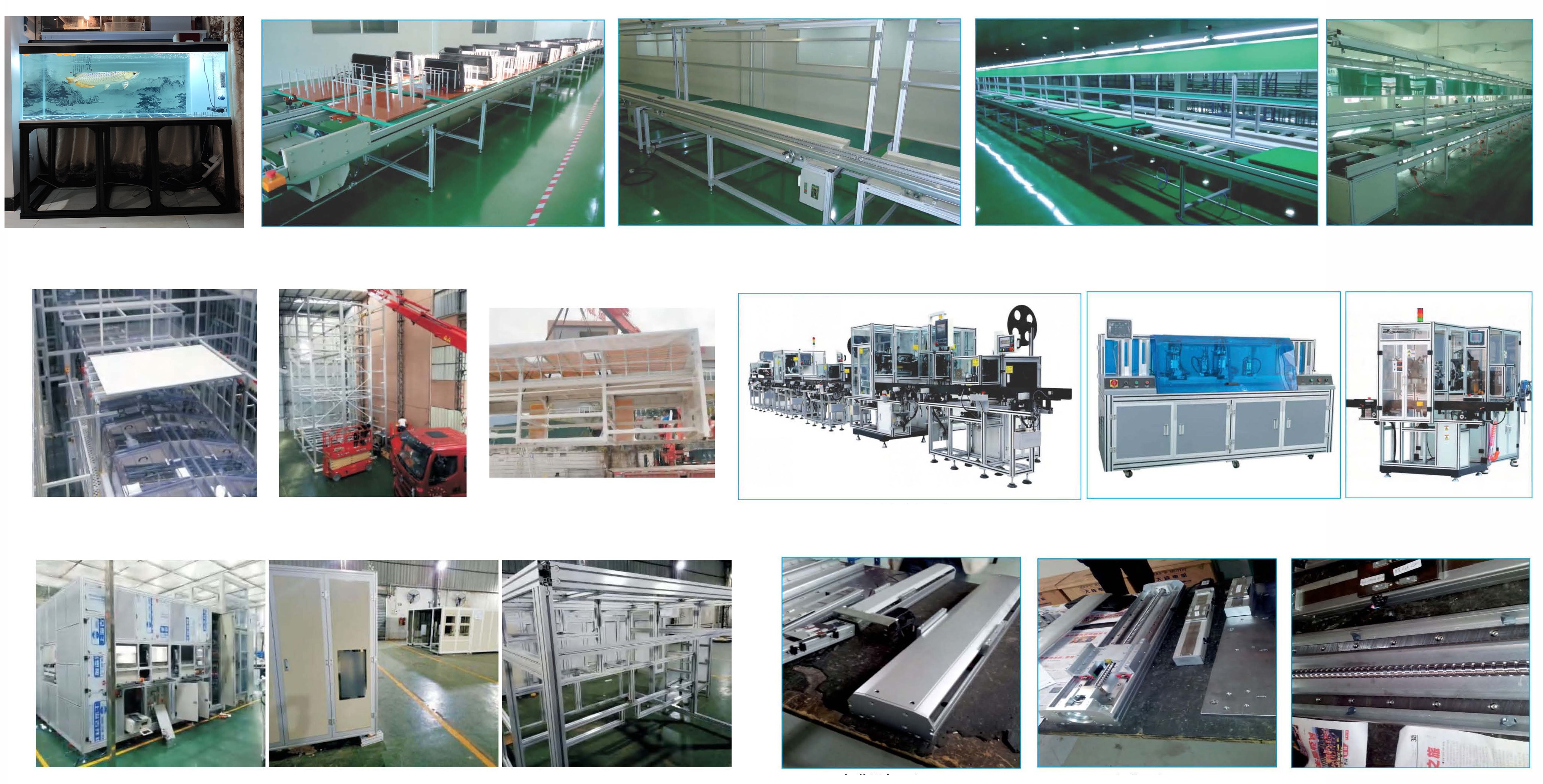 T-slot aluminum profiles are usually used in various frame applications. Aluminum frame profiles have good mechanical properties, high connection strength, and large bearing capacity; The surface is beautiful and corrosion-resistant. Users can freely design and install a perfect mechanical device according to their actual needs. High precision accessories simplify the assembly process, reduce the difficulty of assembly, shorten the workload, and fully improve the production efficiency.
All aluminum T slot extrusions basically have skewed sides, which is very important to ensure that modular connectors benefit from managing fairly elastic deformation and maximizing the power of each connector. Therefore, these aluminum T slot profiles can be used in any number of structural applications without the need for welding or assembling unique equipment, which shows how aluminum T slot extrusions can be used in a large number of frame applications, especially for different frame applications, which is completely contrary to the general view.  
Industrial aluminum T slot profiles are widely used. It is famous for its environmental protection, convenient disassembly, time-saving, and long service life. There are many kinds of industrial T slot aluminum profiles with complete specifications, which are suitable for all kinds of mechanical equipment; Without welding, the size is easy to adjust and the structure is easy to change;  Dimensional tolerance requirements, high surface finish requirements; The assembly work is convenient and fast with high productivity; The surface is anodized, corrosion-resistant, no need to spray, beautiful, can improve the added value of products.  
Industrial aluminum industial profiles generally refer to the framework and cover of automatic mechanical equipment mainly used for industrial production, and the company's customized mold mechanical equipment requirements, such as assembly line conveyor belt, elevator, gluing machine, testing equipment, shelf, electronic machinery industry, clean room, fish tank stand, and CNC Industrial aluminum profiles,etc  
 The advantages of the T slot aluminum profile are as follows:
1. Wide range of applications: suitable for machine frame, bracket, door, industrial automation equipment, factory and office workbench, shelf, container, ladder, etc.
2. Convenient construction: with modularization and multi-function, the ideal mechanical equipment can be quickly constructed without complicated design and processing.
3. Beautiful and practical appearance: lightweight and high rigidity, simple and beautiful appearance without painting.
4. Strong expansibility: unique T-shape, groove design, when adding components, nuts and bolts can be installed at any position without dismantling the profile, so the refitting equipment is simple and fast.
Modular T slot aluminum profile system has conquered the world of machine manufacturing, industrial automation, material processing, and machine safety protection and cabinet. This construction system provides a very flexible and economical solution for engineering, manufacturing, and assembly; It is now ideal for many industrial applications that benefit from these important features.
IPS complete structure aluminum and linear motion extrusion line create new solutions in machine manufacturing, safety protection, workstation, and other unlimited industrial applications. Modular aluminum frame profile offers a high degree of flexibility and functionality, as well as the visual appeal and cleanliness of anodized surfaces. These important functions bring a lot of benefits to machinery manufacturing and automation projects such as pharmaceutical, medical, semiconductor, electronics, auto parts, and so on.
CONTACT US


Foshan Naview New Building Materials Co., Ltd.
We are always here offering customers our reliable products and service.
If you want to liaise with us now, please click contact us