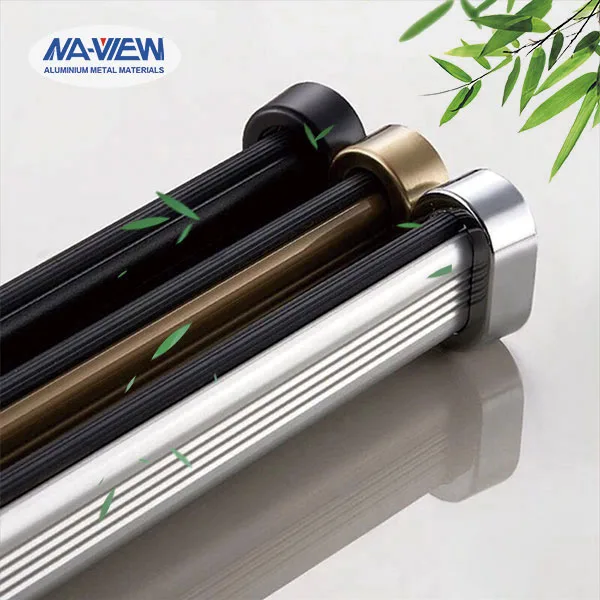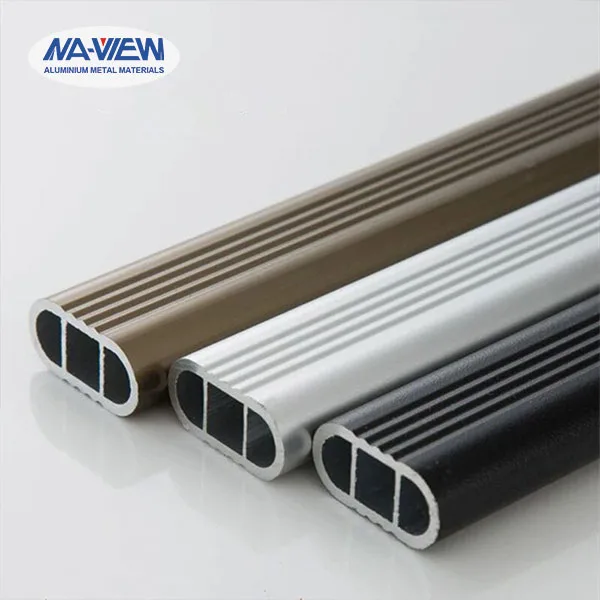 The Elliptical Clothes Hanging Rod For Wardrobe
Place of Origin:Foshan, China
MOQ:≥500KG
Temper: 6035-T5&T6≥6063A-T5&T6
Surface Treatment:Anodizing, Electrophoresis, Powder Coating, Polishing, Brush, Wood Grain, Fluorocarbon Coating, etc.
Deep Processing:Precise Cutting, Drilling, Bending, Punching, CNC and Aluminium Profile Fabrication
Length:Customize length(3-6m)
Delivery time:normally produce new die mould and sample about need 15-25days,but we will try our best to supply you according to your need times.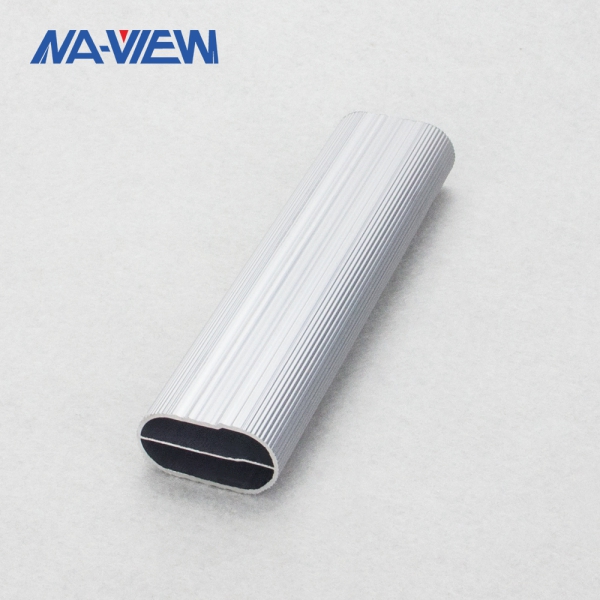 A-1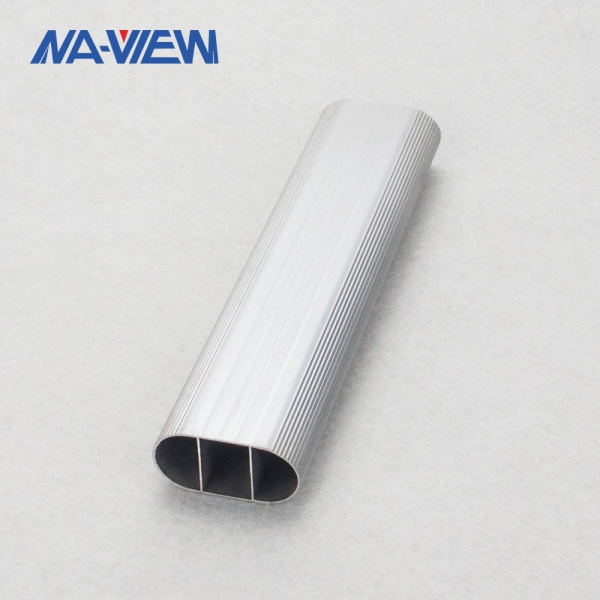 A-2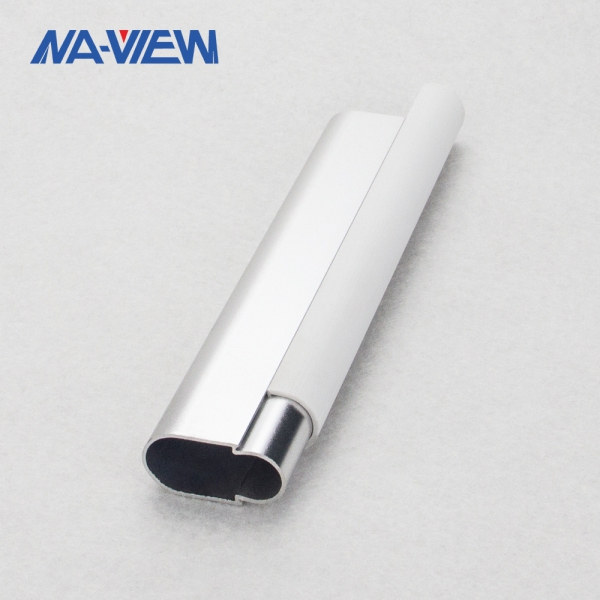 A-3
Modern people's home life pursues fashion and simplicity. Clothes are mostly stored by hanging, which can not only keep the clothes bright, flat and wrinkle free, but also can be selected at will and stored conveniently. Therefore, the hanging area has become the most important part of modern wardrobe. The core component of the hanging area is the closet clothes hanging rod for wardrobe, but a small closet clothes hanging pole contains a lot of mystery. Most of the wardrobes are equipped with clothes hanging rods for wardrobe. We can hang those clothes that are not easy to fold, so that when we wear them, we won't find many creases. The clothes you wear out in this way will also be very lean and neat. And we know that the quality of the closet clothes hanger pole in different wardrobe is also different.
Aluminium clothes hanger extrusion profile is the best choice for hanging pole of wardrobe. With the continuous progress and development of society, the use value of metal has been gradually explored. The advantages of aluminium clothes hanger extrusion profile, such as strong plasticity, good sealing performance, long service life, environmental protection and energy saving, make aluminum alloy profiles develop rapidly, and many of them begin to integrate into our life. People have a good understanding of the accuracy, precision and energy saving of aluminum alloy products There are new standards for various qualities such as shape and surface finish.
Aluminium extrusion profiles for clothes hanger have the advantages of high strength, light weight, corrosion resistance, good decoration, long service life, rich color and so on. Generally, the surface of a good product will not lose luster or change color within 20 years. Extrusion is a means of profile forming. First, according to the section of the profile product, the mold is designed and manufactured, and the heated round casting bar is extruded from the mold by the extruder. For 6063 alloy, an air cooling quenching process and an artificial aging process are used to complete the heat treatment. Different brands of heat treatable strengthening alloys have different heat treatment systems. Aluminum extrusion material (tube, bar, profile and wire) is always the only aluminum alloy material next to aluminum rolling material (plate, strip, strip and foil). In terms of structure, decoration and function, aluminum alloy extrusion, especially aluminum alloy profile, is a kind of "never decaying" material. With the progress of science and technology, the development of economy and the improvement of people's living standards, aluminum alloy profiles, pipes, bars and wires have been widely used in construction engineering, aerospace, transportation, modern automobile, electronic and electrical appliances, petrochemical energy, machinery manufacturing and other departments. Especially in the modern transportation and other fields which are in urgent need of lightweight, large and medium-sized aluminum alloy industrial profiles have developed rapidly in recent years.
As a professional aluminum hanging rod supplier, the clothes hanger rods we provide are made of aluminium extrusion profiles for clothes hanger. They are not only beautiful in appearance, but also reliable in quality.We will recommend appropriate styles according to the size of customers, and can also process customized styles required by customers.
CONTACT US


Foshan Naview New Building Materials Co., Ltd.
We are always here offering customers our reliable products and service.
If you want to liaise with us now, please click contact us