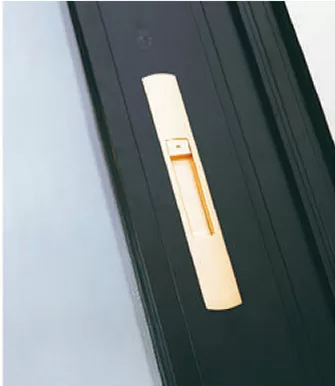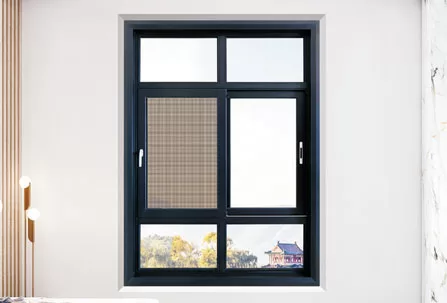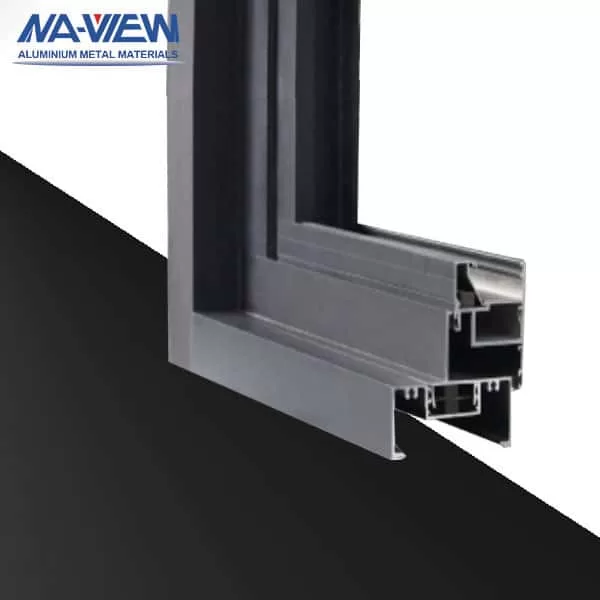 NAMJ8201 Villa system Windows
Frame size:82MM
Profile Thickness:1.6mm
Hardware: Chinese hardware
Flyscreen:304 steel or fiberglass mesh
Glass: 5mm+9A+5mm Double toughened glass
Surface Treatment: Anodizing, Powder Coating, Wood Grain
Place of Origin: Foshan, China
Temper:6063-T5
Length: Customized to customer requirements (program adoption provided)
The profiles are divided into main profiles, conversion materials, opening fan materials, and fan pressure lines, suspended windows can achieve hand-cranked suspended windows, casement windows, fixed position and glass shutters aluminium Window blinds and aluminium blinds, and other window designs.
*Sub-head and sub-sill design for easy installation of commercial projects.
*Integrated design for a combination of awning windows, fixed windows, casement windows, louver window
| | | |
| --- | --- | --- |
| Recommended size | Glazing detail | Frame dimension |
| H:600mm-2400mm | single Glazing:5mm -8mm | Profile thickness:1.6mm |
| W:600mm-1800mm | double Glazing:16mm -24mm | Frame depth: 82mm |
The use of standard aluminium alloy profiles with wall thickness between 1.4 mm and 2.0 mm, with a variety of colours and not easy to fade; the use of high-quality stainless steel mesh screens, durable and not easy to deform; the use of insulating glass, with good light transmittance and heat insulation; the use of high-quality aluminium or stainless steel hardware products, durable and not easy to rust.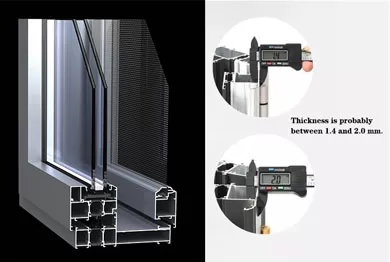 NAVIEW standard window glass Information
1. Low-Emissivity (Low-E) glass/tempered glass/float glass/laminated glass/reflective glass/obscured glass/tinted glass.
2. Insulated Glass: Single/Double/Triple glass/Argon filled; Insulated spacer: 6/9/12mm.
3. Double-pane windows: 5mm+9A+5mm/5mm+9A+5mm/5mm+12A+5mm (6mm glass), (25A max).
4. Triple pane windows: 5mm+6A+5mm+6A+5mm.
5. Laminated: 4mm+0.38pvb+4mm/6mm+0.76pvb+6mm/1.52pvb, etc.
Name
Pictures
Glazing detail
Single Glazing
6mm/8mm/10mm/12mm
Double Glazing
 
5mm+9A+5mm
5mm+12A+5mm
6mm+12A+6mm
8mm+12A+6mm
Fly Screen
1. 304 stainless steel anti-theft fly screen (>0.5mm).
2. 304 stainless steel folding fly screen (0.1-0.2mm).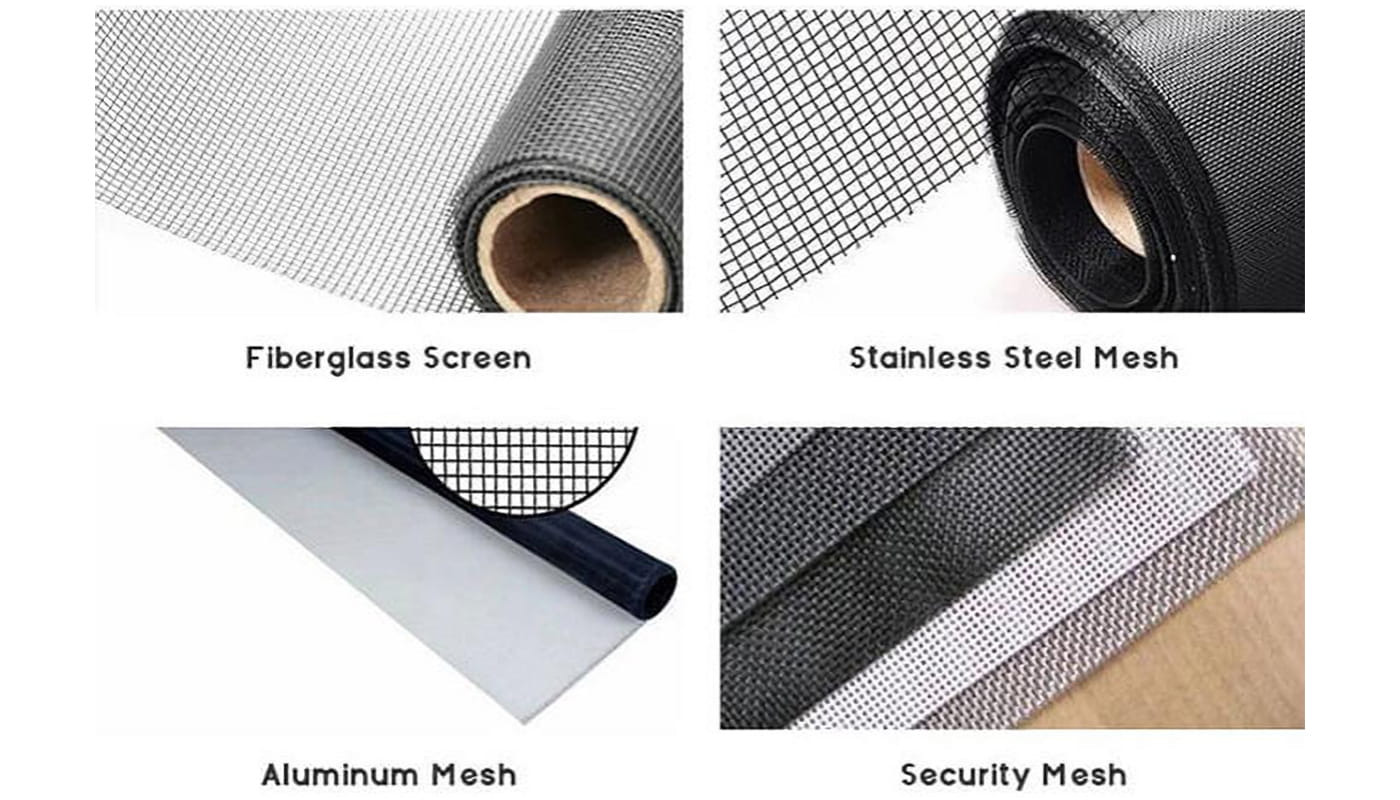 The color difference between the picture color card and the actual sample color card has the effect of color difference, please everything to the actual sample shall prevail!
Profiles are colored by brushing granular seasoning; powder coating, also known as electrostatic spraying, is based on the physical phenomenon of electrophoresis, so that atomized paint micro-particles in the high-voltage electric field with a negative charge, and under the action of the electrostatic field, the direction of being flowed to the surface of the positively charged profiles, to adhere to the formation of a solid film.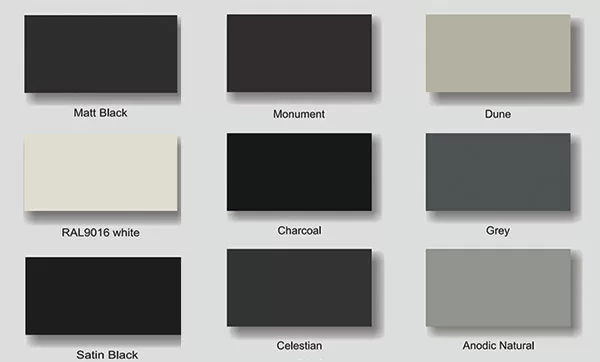 After powder electrostatic spraying qualified aluminum surface paste a layer of printed wood grain transfer pattern penetration film, and then vacuum, the penetration of the film completely covered in the profile surface, through the heating makes penetration in the film ink transfer, penetrate the powder coating, to achieve the appearance of wood grain effect. Characteristics: wood grain color value will have a specific group of people loves, but the color of the weather resistance is slightly worse, more suitable for indoor profiles of color decoration;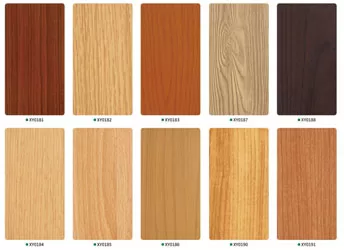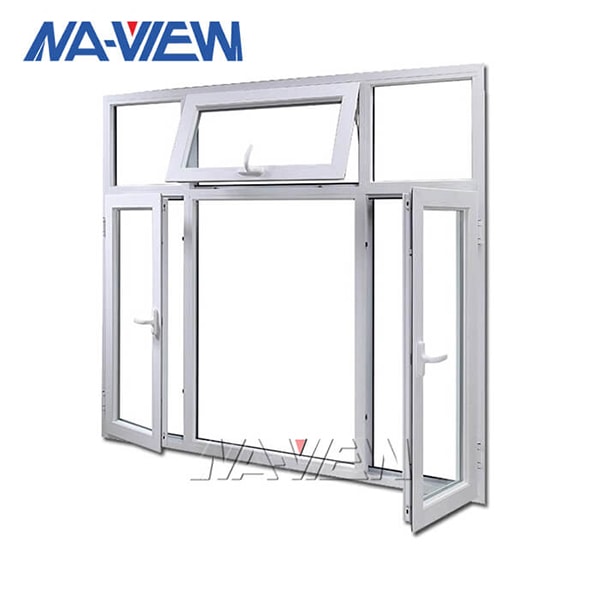 Outswing Casement Windows (Width<700mm, Height<1500mm)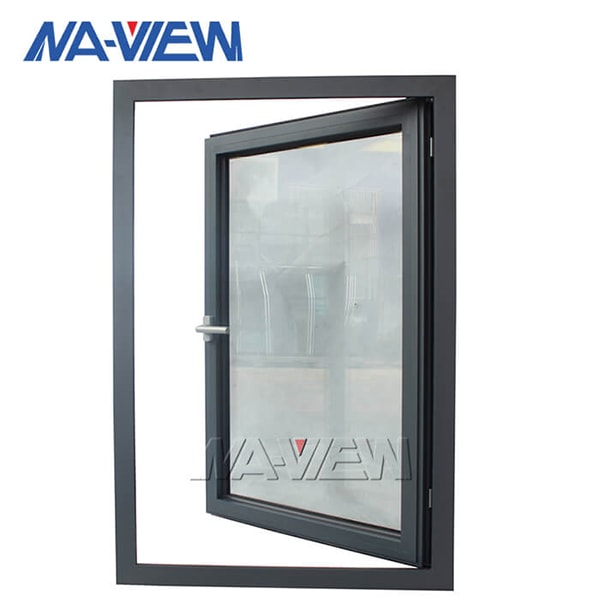 Inswing Casement Window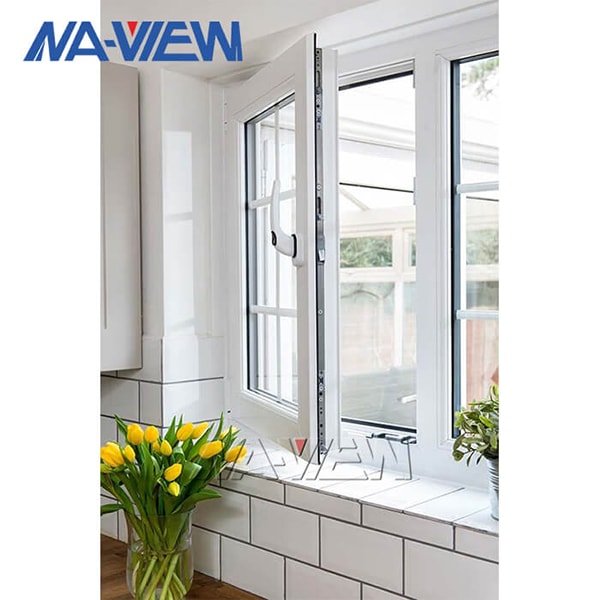 Tilt and Turn Casement Window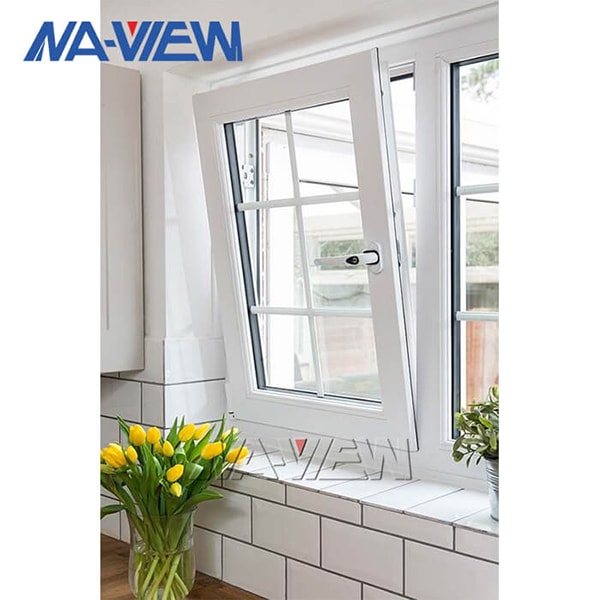 Tilt and Turn Casement Window
Tilt and turn casement windows are designed to be opened in 2 ways, inward and tilt from the bottom. More and more house projects have considered it as a new & acceptable design, as it is specially applied for baby child room. And yet, it could be opened fully inward for more ventilation.
CONTACT US


Foshan Naview New Building Materials Co., Ltd.
We are always here offering customers our reliable products and service.
If you want to liaise with us now, please click contact us