Aluminum Flat Bar
Place of Origin: Foshan, China
Temper:6063-T5&T6、6063A-T5&T6
Surface Treatment:Anodizing, Electrophoresis, Powder Coating, Polishing, Brush, Wood Grain, Fluorocarbon Coating, etc.
Deep Processing:Precise Cutting, Drilling, Bending, Punching, CNC and Aluminium Profile Fabrication
Length:Customize length(3-6m)
MOQ:≥500KG
Delivery time:normally produce new die mould and sample about need 15-25days,but we will try our best to supply you according to your need times.
According to the existing mold size, the mold can be selected at will, or the drawing can be customized (the length is within 6 meters, the special size can be customized according to the specific situation).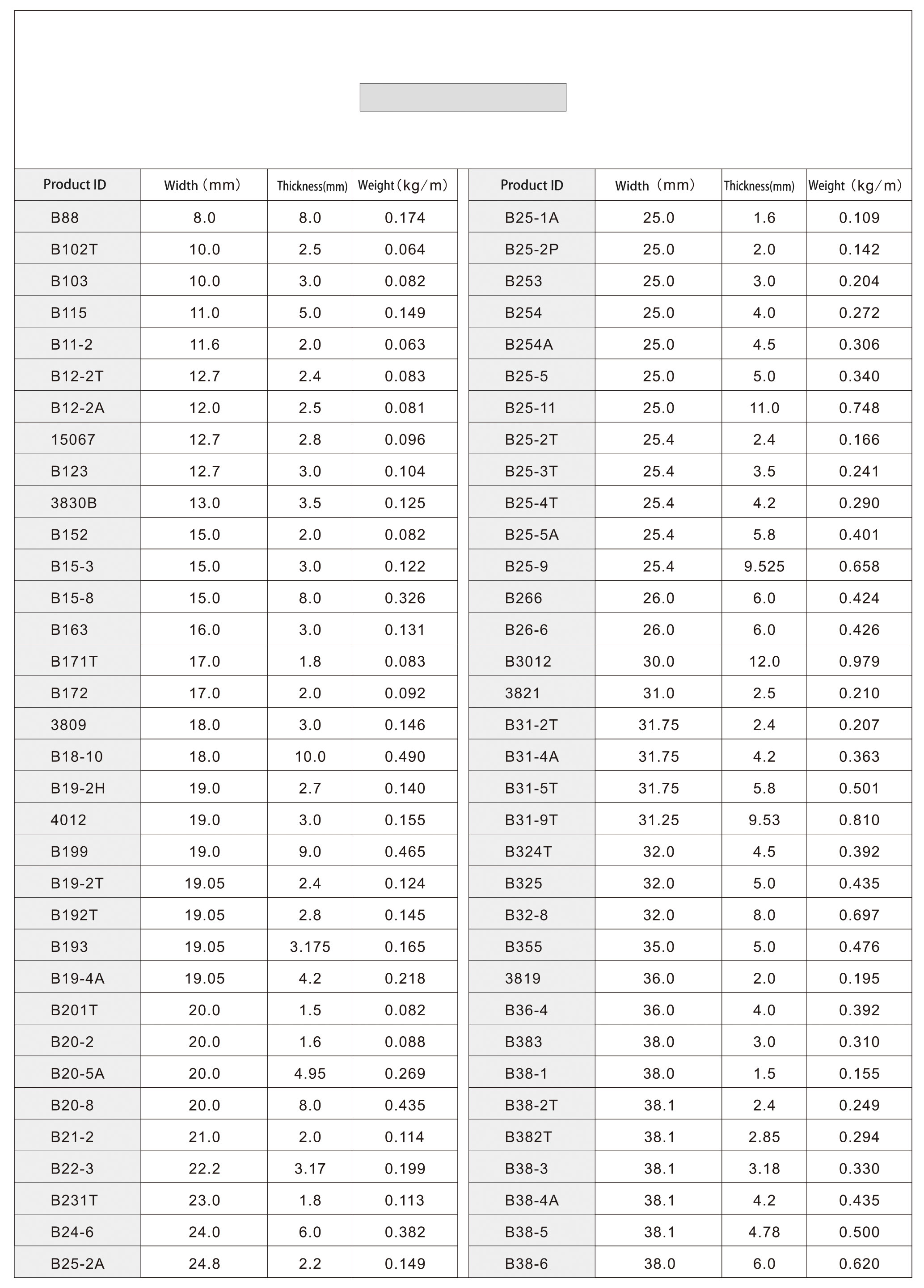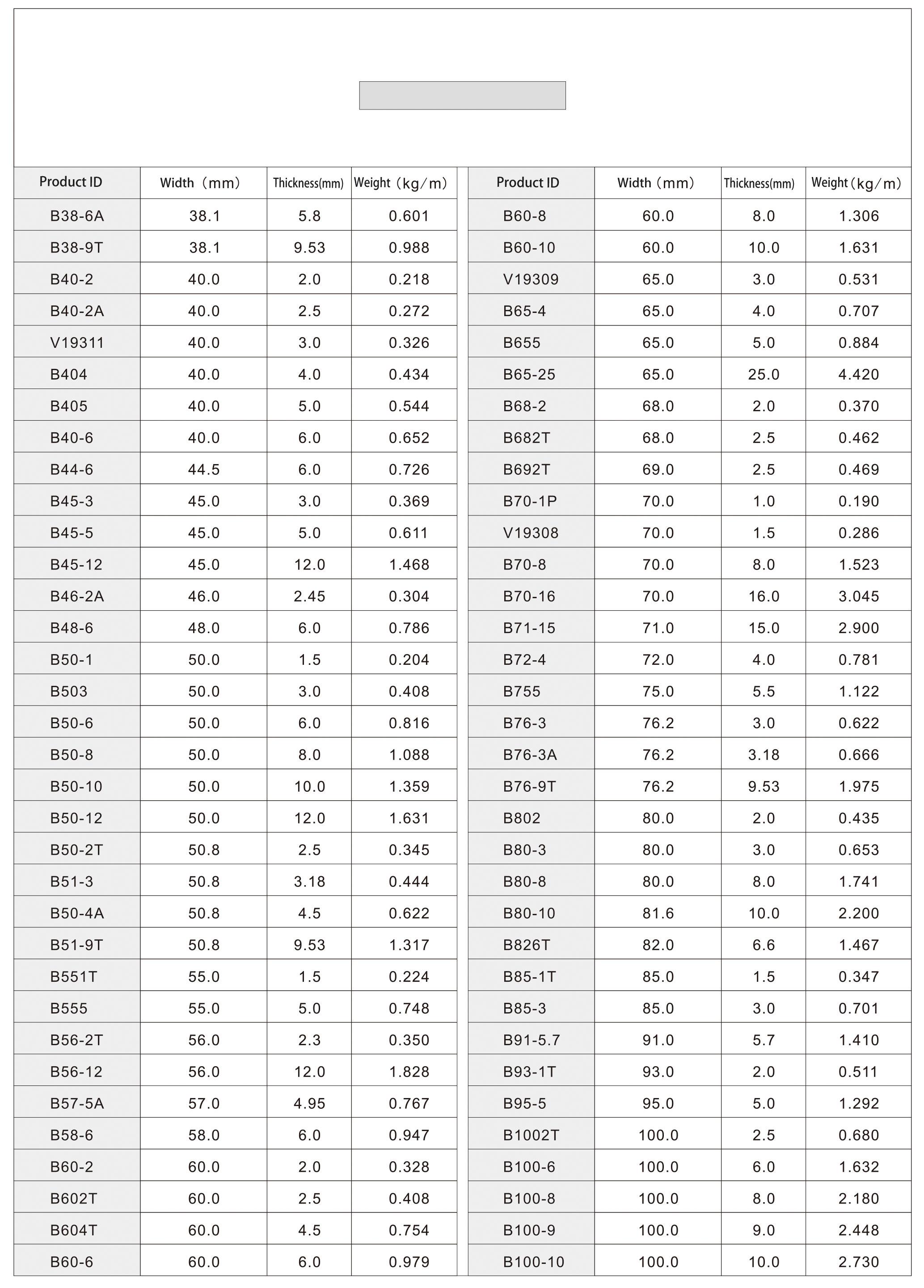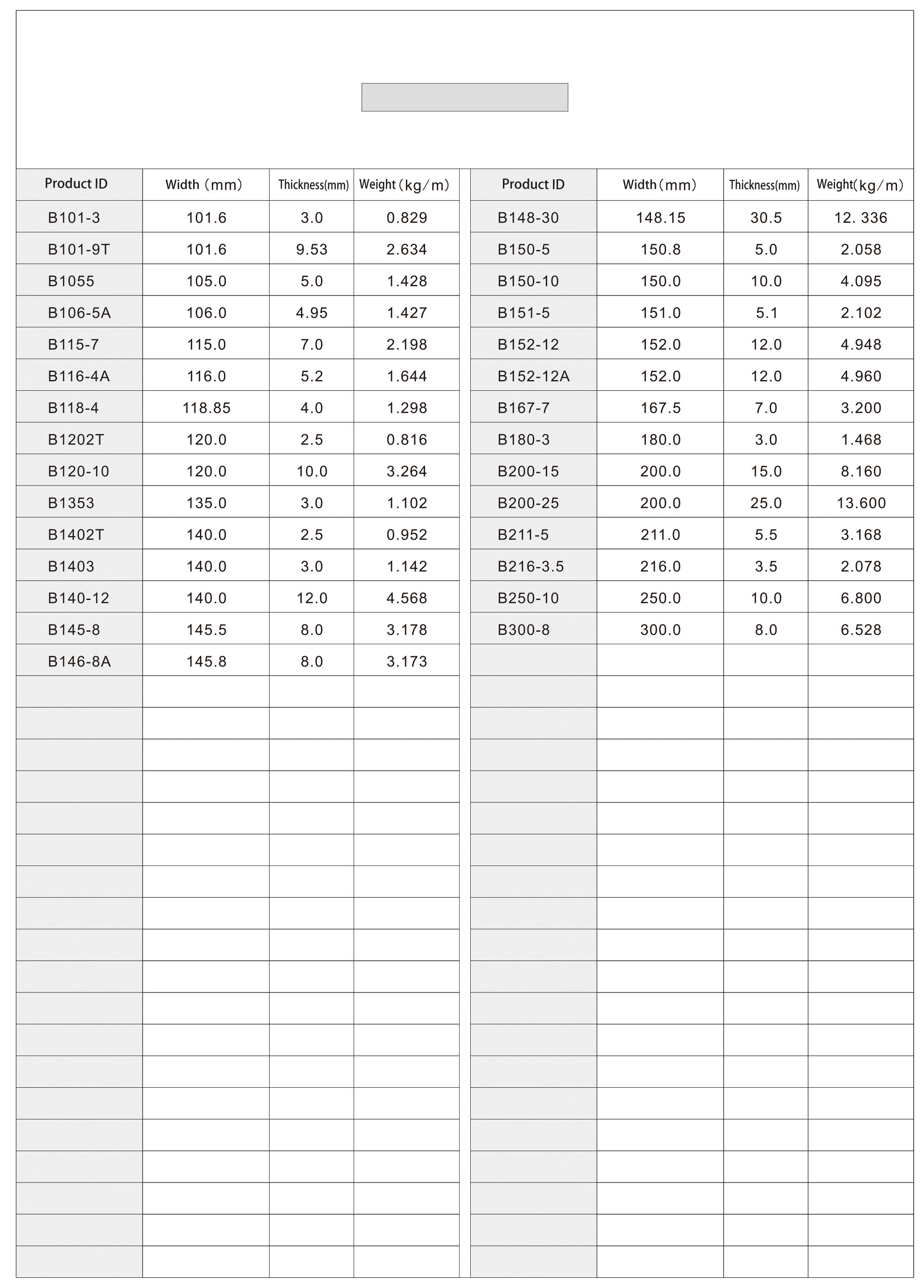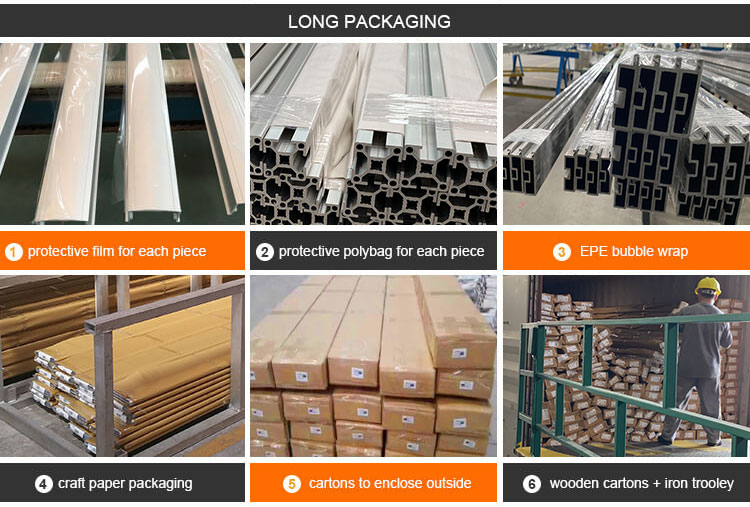 Flat Bar is one of the four kinds of steel (plate, pipe, type and wire). According to the section shape, flat bar is divided into simple section type steel and complex section type steel (special-shaped steel). The former refers to square steel, round steel, flat steel, angle steel, six angle steel, etc; The latter refers to I-beam, channel steel, rail, window frame steel, curved section steel, etc.
Aluminium Flat Bar can be used not only as finished steel, but also as blank for welded pipe and thin slab for laminated sheet. Aluminium Flat Bar Standard Sizes refers to the steel with 12-300 mm wide, 3-60 mm thick, rectangular cross-section and slightly blunt edge. The Aluminium Flat Bar can also be customized according to the user's requirements, and the length, width and thickness can be formulated according to the user's requirements. This not only saves the user the trouble of cutting, but also saves many processes. From these aspects, we can see that the application of flat steel is very important, Greatly reduce the consumption of labor and materials, it can be said to save time, labor and materials! At the same time, flat steel has a wide range of uses, such as hoop iron, tools and mechanical parts, and can be used as building frame structural parts and escalators. It's really amazing!
Moreover, Aluminium Flat Bar specification span is relatively tight, which is mainly to meet the needs of different customers, instead of the middle plate, it can be directly welded without cutting. Secondly, Aluminium Flat Bar's surface is very smooth, because the high-pressure water phosphorus removal process is adopted for the second time in its process, and the smooth surface makes it popular.
In addition, Aluminium Flat Bar is vertical on both sides and clear in the corner. The two vertical rolling in finishing rolling ensures that the verticality of both sides is good, the surface quality of the edge is good, and it corresponds to the smooth surface, which is superior to the traditional steel plate in appearance. The obvious advantage of flat steel is its precision in size, three-point difference, and the same grade difference is better than that of steel plate standard; The products are straight and the board is good. A continuous rolling process is adopted in the process, and automatic looper is automatically controlled to ensure that no steel is piled and steel is not pulled, and the dimension accuracy is ensured. The material is the national standard, and the quality is the same as that of steel plates.
The so-called anodic oxidation of anodized aluminum flat bar is actually an electrolytic oxidation process. In this process, the surface of aluminum and aluminum alloy is usually transformed into an oxide film, which has protective, decorative, and some other functional properties. According to this definition, the anodization of aluminum only includes the process of forming the anodic oxide film. Anodized aluminum flat bar can significantly improve the corrosion resistance of flat steel, improve the surface hardness and wear resistance of aluminum flat steel. After proper coloring treatment, it has good decorative performance.
CONTACT US


Foshan Naview New Building Materials Co., Ltd.
We are always here offering customers our reliable products and service.
If you want to liaise with us now, please click contact us