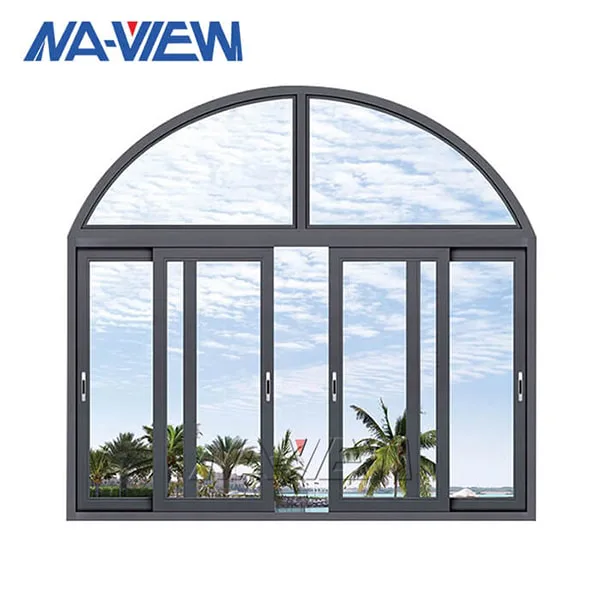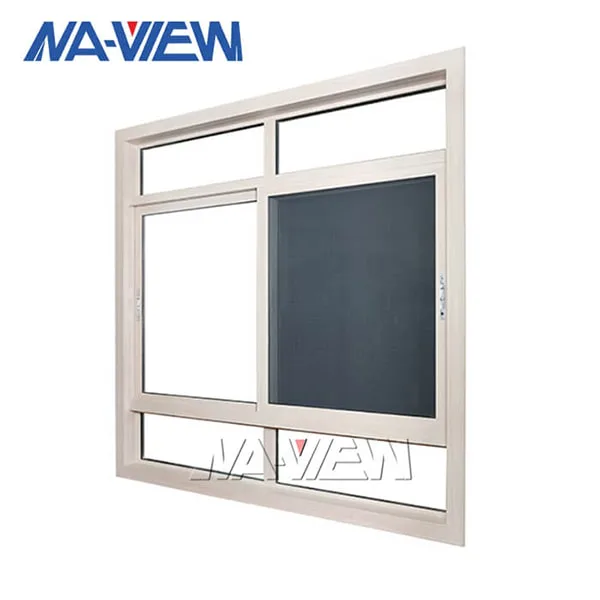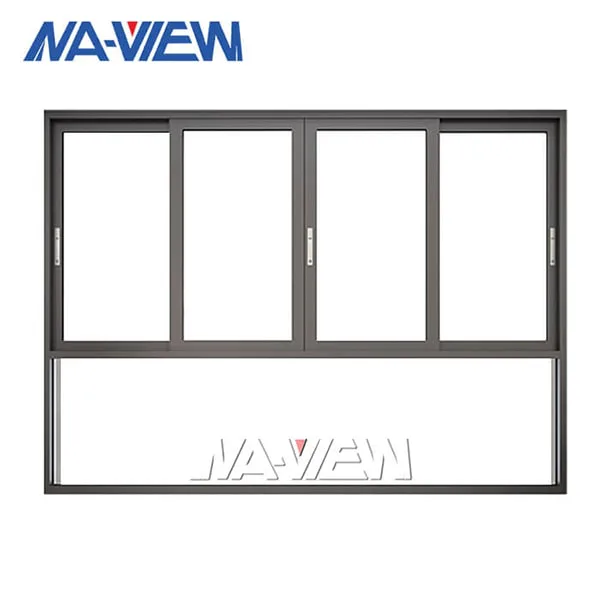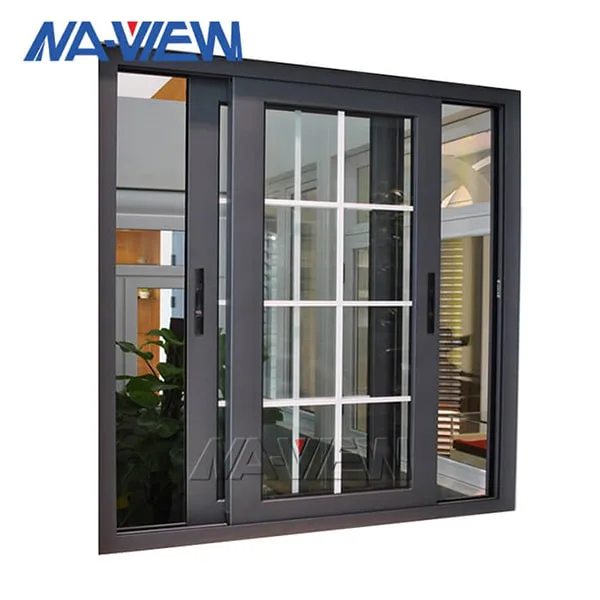 Aluminium Sliding Windows
Place of Origin:Foshan, China
Temper:6063-T5
Customization:You can contact Facebook business directly or leave a message
Surface Treatment:Anodizing, Powder Coating, Wood Grain
Time of delivery:Normally the delivery time is 20-30 working days except some special products which need to be agreed separately.
The Aluminum Sliding Windows system has been improved Professionally in NAVIEW for years.
Our aluminum sliding doors and windows designer analyses different requirements around the world projects brings up series of more reliable and architectural structures. It reaches and exceeds the national wind pressure resistance standard, suitable for tall buildings and windy regions.
Nowadays, we combine design, production, test, QC, packing, transportation & post services, take various regions, environments, and building types into consideration, and meet the mechanical requirements of the door and window wind pressure resistance, water tightness, air tightness, and insulation performance.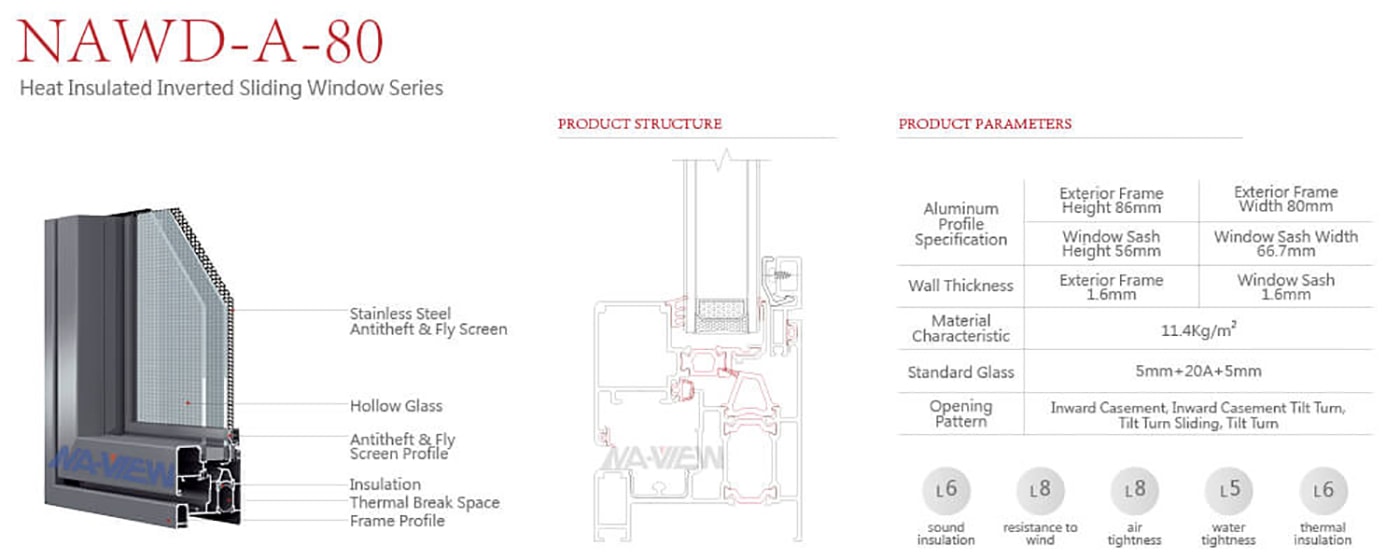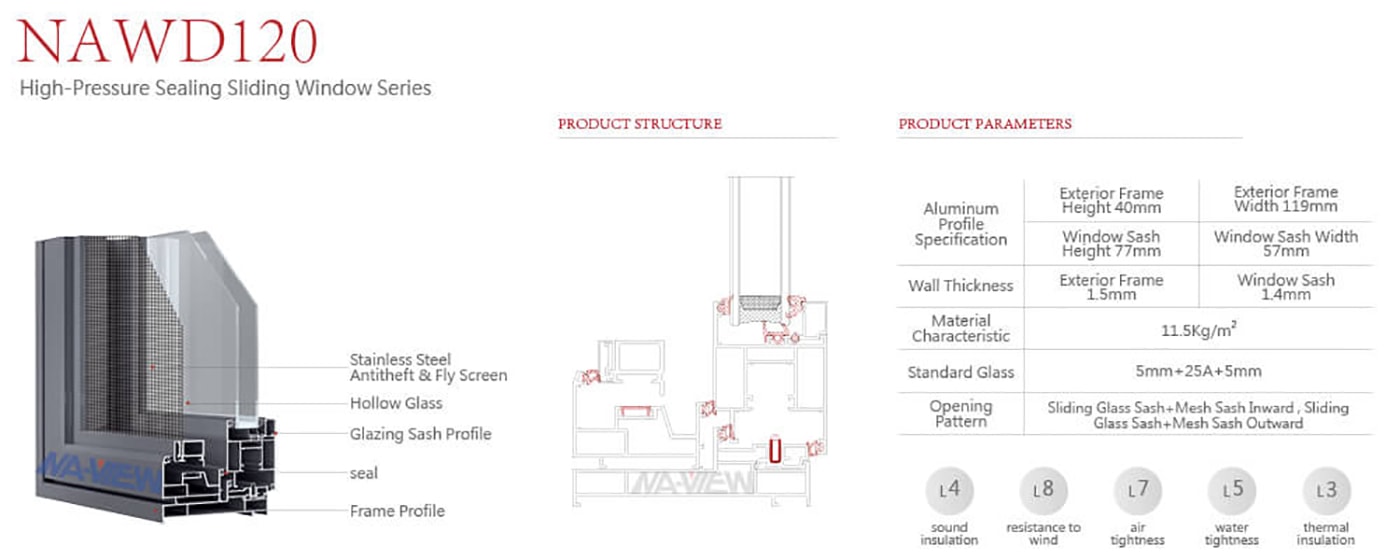 More types of Sliding Windows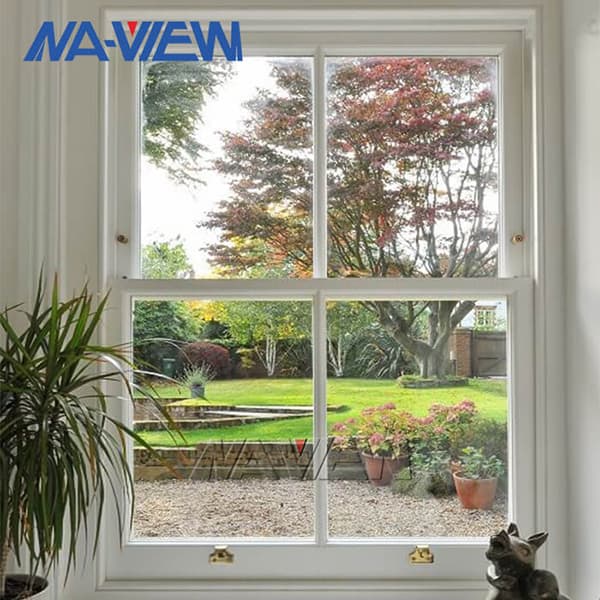 Vertical Sliding Windows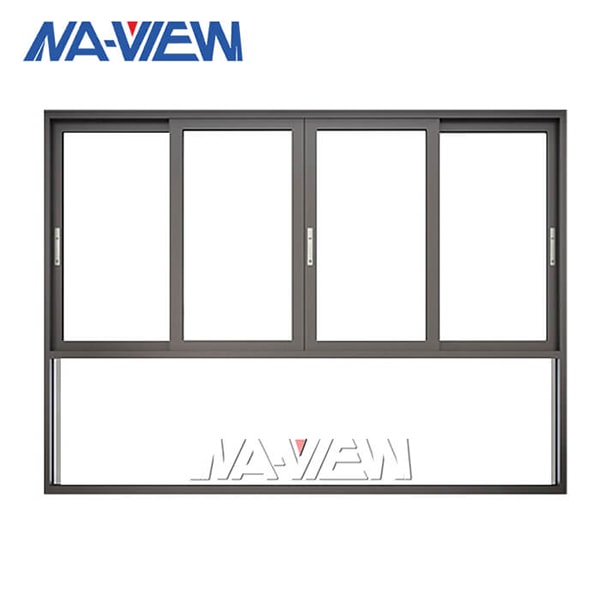 Horizontal Sliding Windows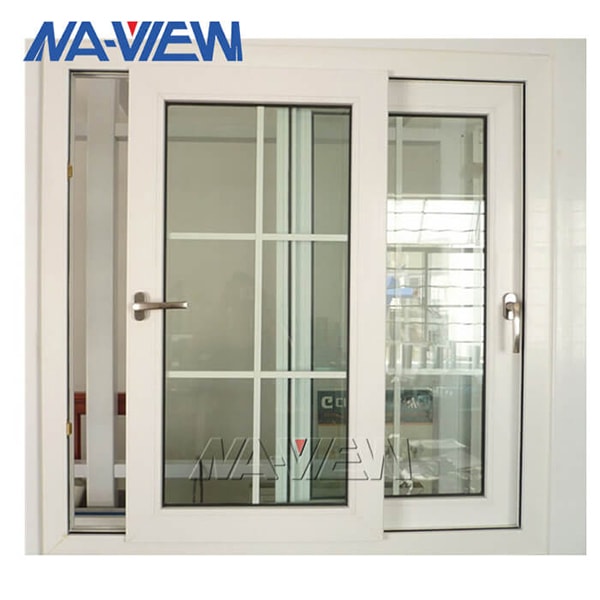 Sliding French Windows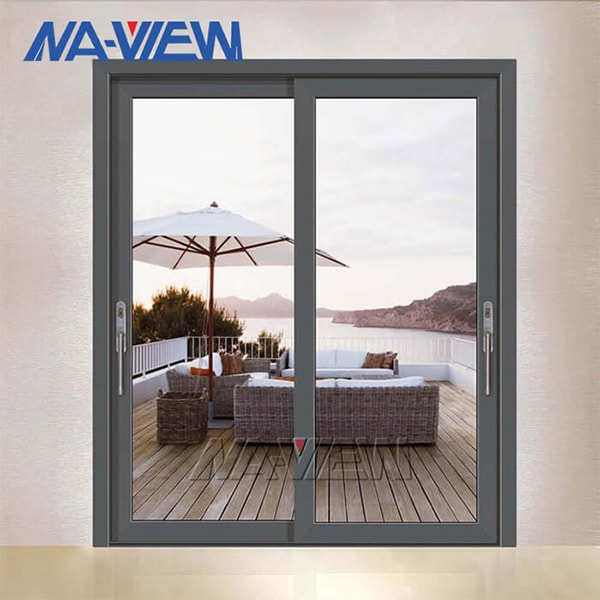 Sliding Pocket Windows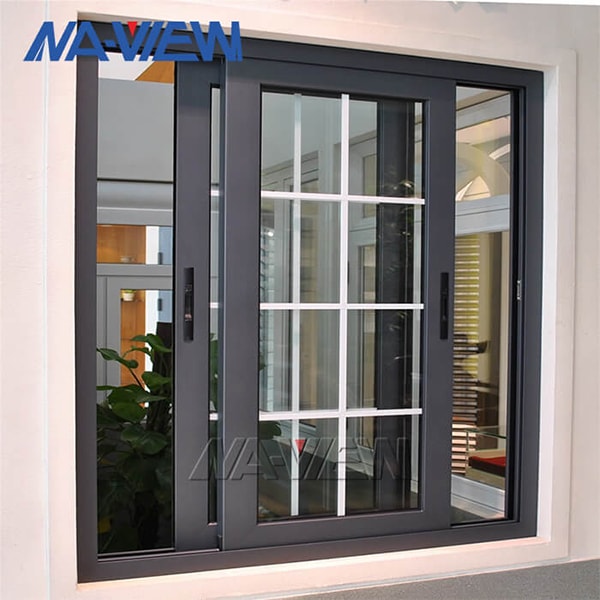 Slider Windows With Grids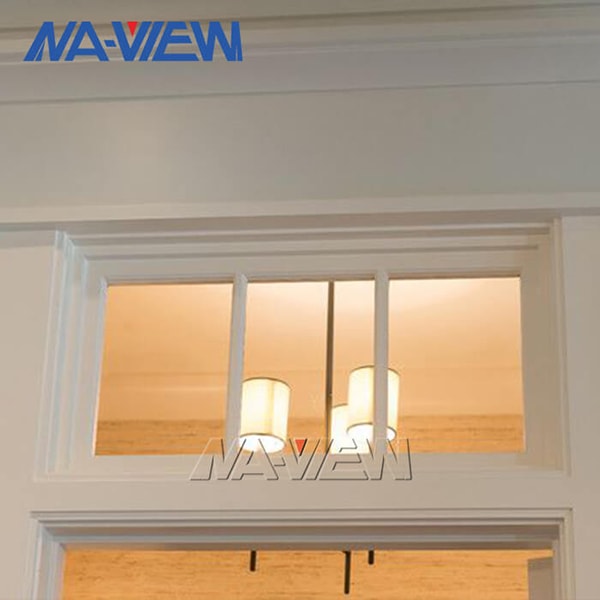 Sliding Transom Windows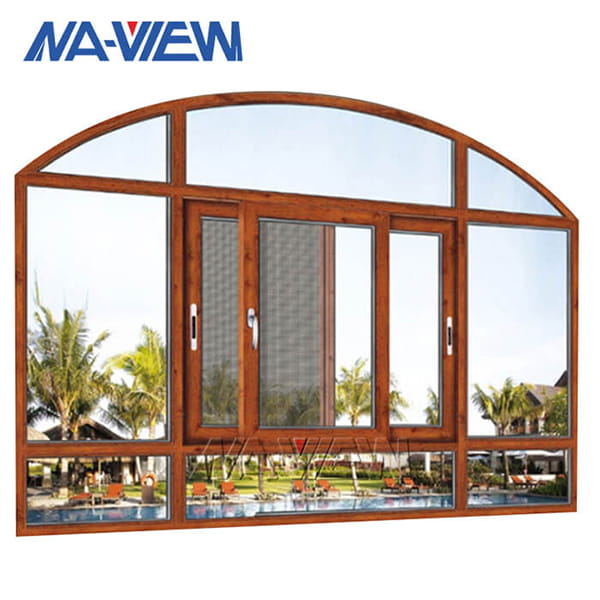 Balcony Sliding Window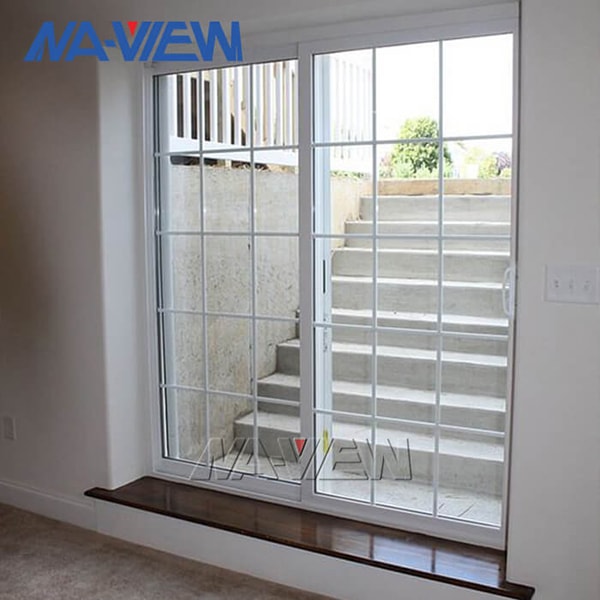 Sliding Basement Windows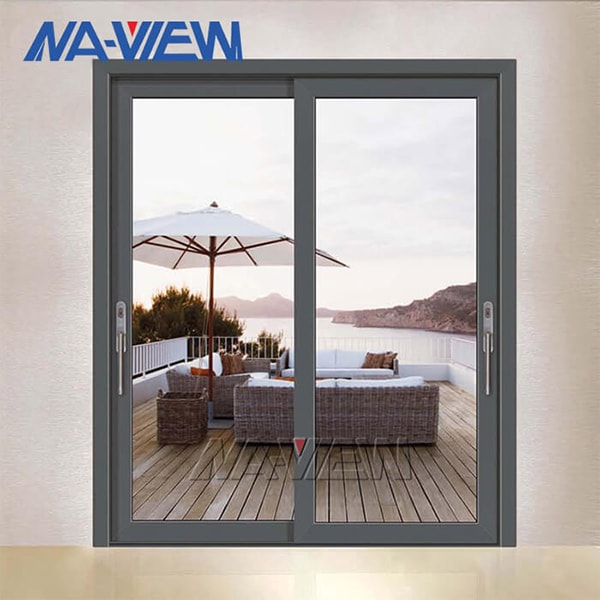 Sliding Patio Windows
Sliding Reception Window
Opening Style
(1) Tilt And Slide Windows
It is a tilt and slider ideal combination that became an alternative design, compared to the standard sliding window. With an easy turn of the handle, the sash tilts inward, prevents the child from opening the window by accident, and it's easy for adults to change the opening style.
Advantages
Easily & Smooth sliding with solid rollers
Space-saving & Simple operation
Double and triple glazing available
Superior thermal break insulation values
(2) Sliding Folding Window
NAVIEW has been a pioneer in Sliding Folding Window technology and performance. Equipped with robust rolling and pane and aluminum frame, the sliding window operates effortlessly and smoothly, which brings users flexible convenience.
Get more information about folding windows.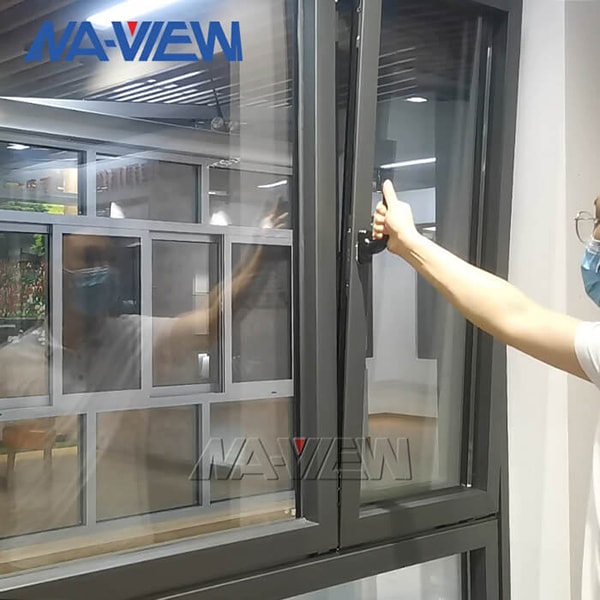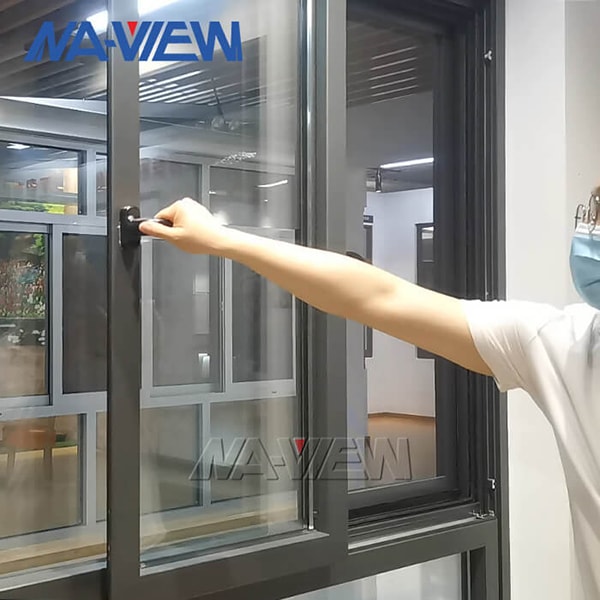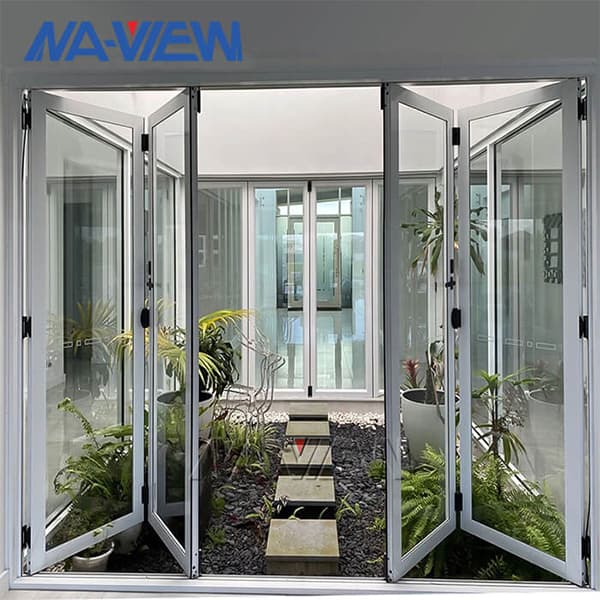 Glass Information
· Low-Emissivity (Low-E) glass/tempered glass/float glass/laminated glass/reflective glass/obscured glass/tinted glass.
· Insulated Glass: Single/Double/Argon filled; Insulated spacer: 6/9/12mm
· Double-pane windows: 5mm+9A+5mm/5mm+9A+5mm/5mm+12A+5mm (6mm glass);  (25A max)
· Laminated: 4mm+0.38pvb+4mm/6mm+0.76pvb+6mm/1.52pvb, etc.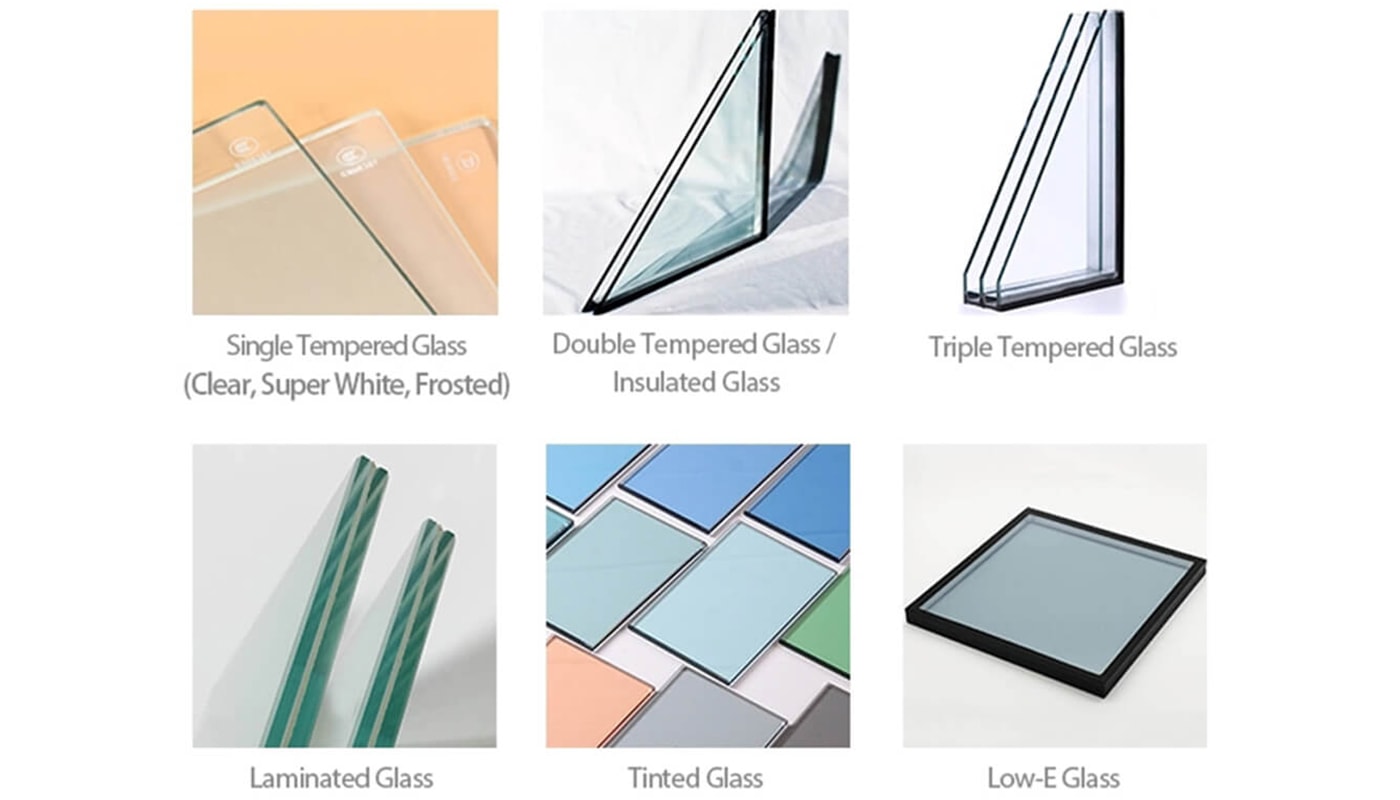 Aluminium Window Extruded Frame
Imported German 6060-T6/Chinese 6063-T5
Sliding Window Fly Screen
· Pet Resistant Screen
· Clear Advantage Screen
· Small Insect Screen
· Solar Screen
Material
· 304 stainless steel anti-theft fly screen( >0.5mm)
· 304 stainless steel folding fly screen(0.1-0.2mm)
· PET fly screen(polyethylene terephthalate/polyester)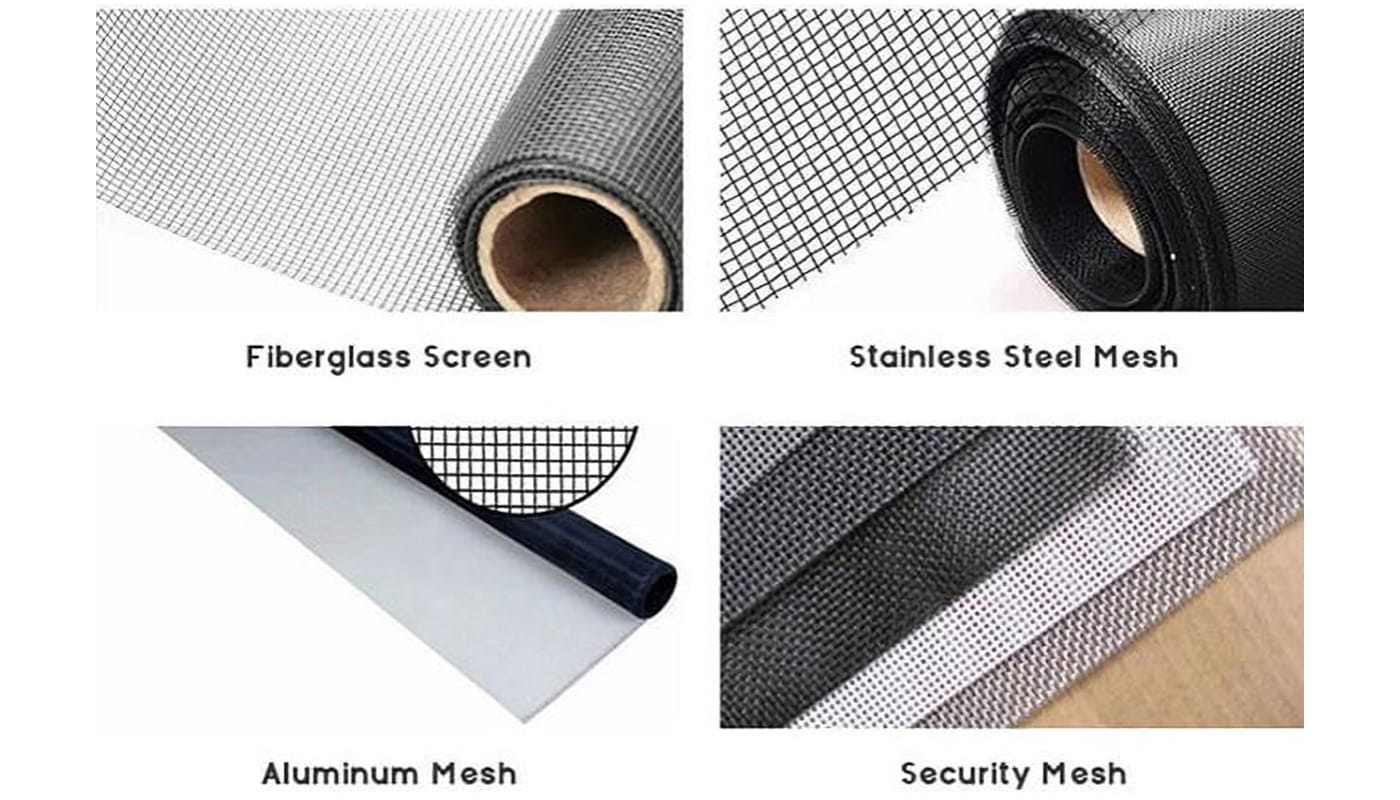 Sliding Window Hardware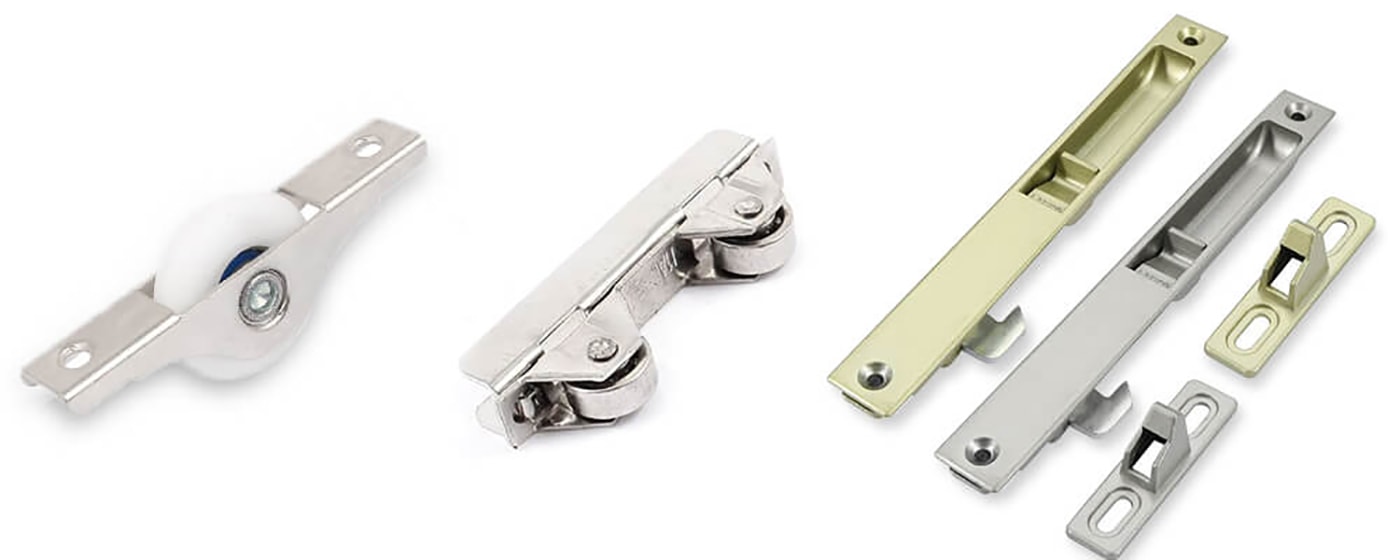 Sliding Window Rollers & Wheels
Sliding Window Tracks
Locks, Latches, Keepers
Window Bumpers & Holders
Corners, Clips & Pivot Bars
Rollers & Wheels
Glides & Guides
Pulls & Handles
Sash Balances
Track
Aluminum Sliding Windows Packaging Process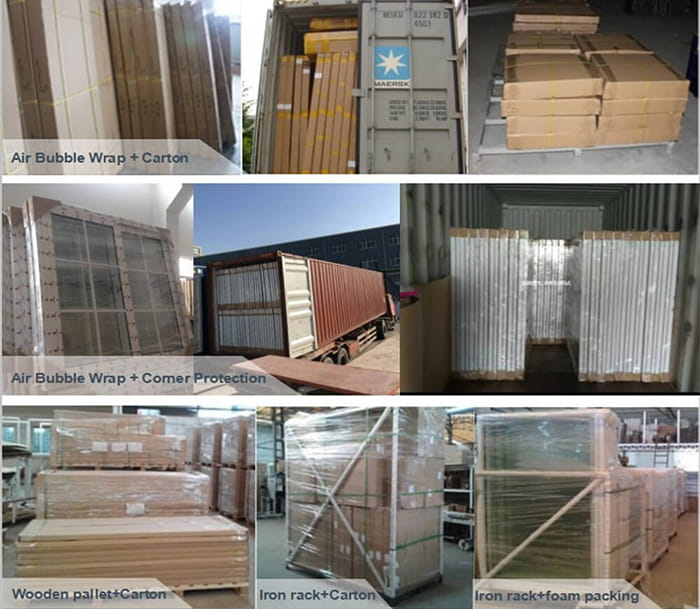 Aluminum alloy windows are packed following the below steps, iron pallet for packing is stronger and more stable than the wood pallet.
Step 1. Corners are wrapped by the cardboard from collision damage.
Step 2. Frames are wrapped by protective tape from scratches.
Step 3. Fix window & doors on iron pallets by all. strips.
Step 4. Reinforce windows & doors with plastic belts.
Step 5. PE films cover to keep seawater away.
Step 6. Tie up iron pallets in a container with plastic belts.
Step 7. Fill in space between each two iron pallets with airbags to keep them stable.
>45 micron PVDF (carbon-clouridecoated) Coating & >10 microns anodizing provides 10-year guarantee aluminum profile finish
NAVIEW aluminum frame color options:
· Light Champagne
· Light Ti Gold Sandblasting
· Light Brown Sandblasting
· Grey Sandblasting
· Black Sandblasting
· White Sliding Window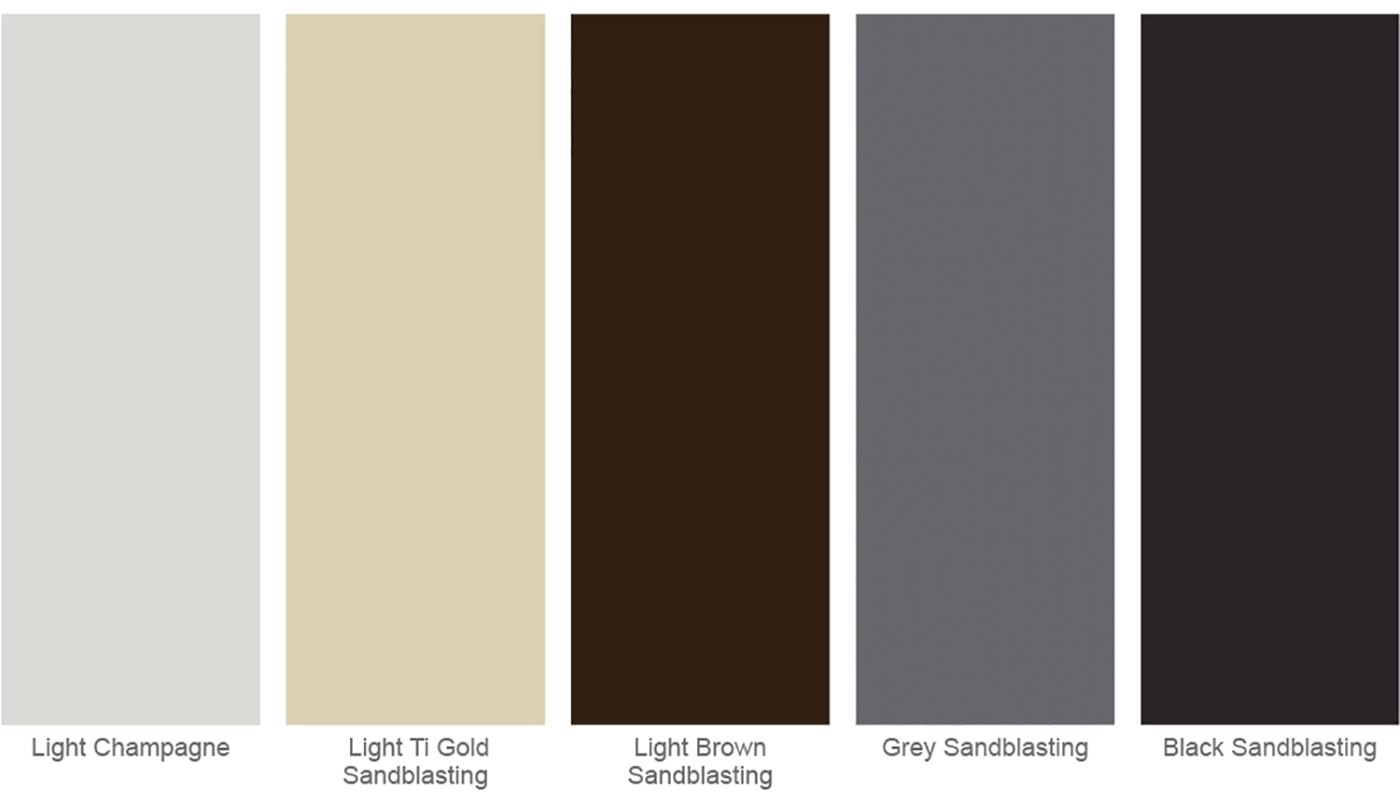 Besides, the additional color coating is available. And it needs more production time, contact us for more information.
Wooden Pattern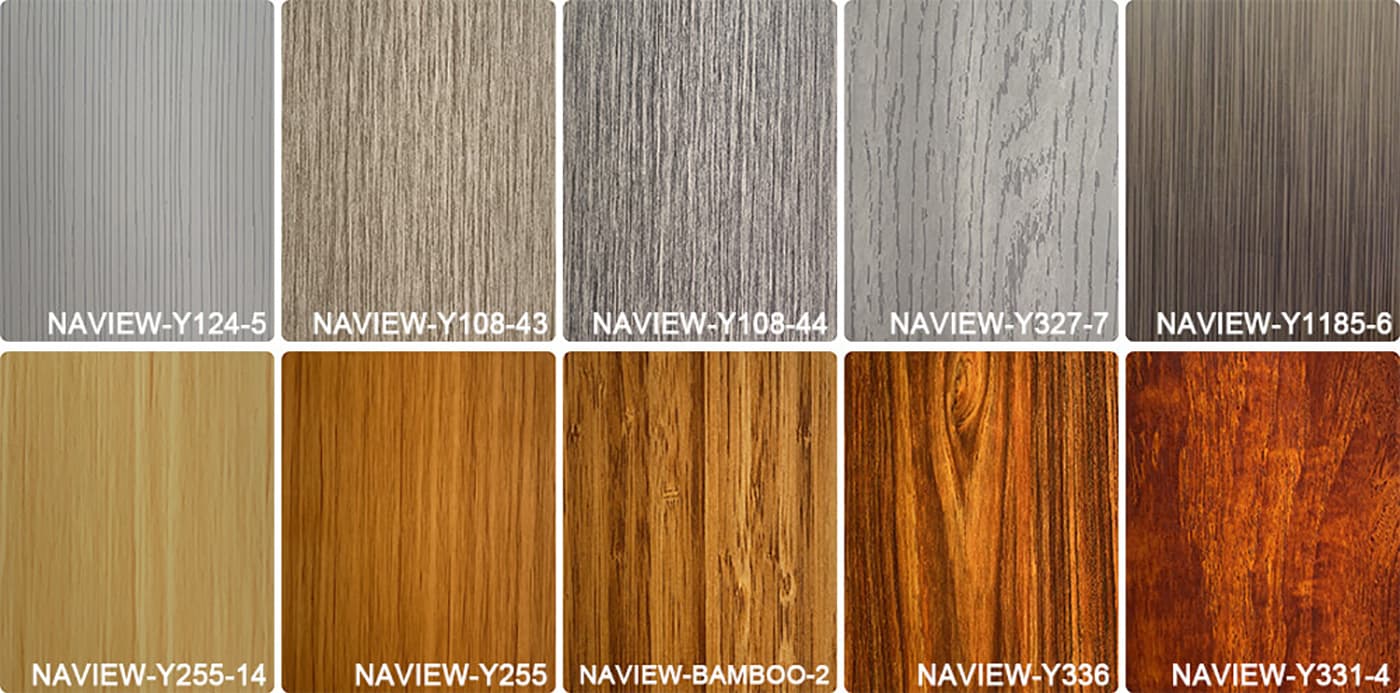 Calculation Method:
High × Width +  SQM² × Constant Unit Price + Open door price
Conventional: 
1)indoor door: 900mm×2200mm,
2)indoor bathroom door: 800mm×2200mm
3)Double door: 1300mm×2200mm or 1500mm×2200mm,
Double-open letter door width will be a little smaller, generally 1200mm×2200mm or width in about 1300mm.
If there is a door head, then the height is generally about 2700mm.  The width and height of the window are more arbitrary, and the window size is generally planned according to the overall design of the exterior wall.  The comparison of Windows is also a foil to the exterior decoration effect.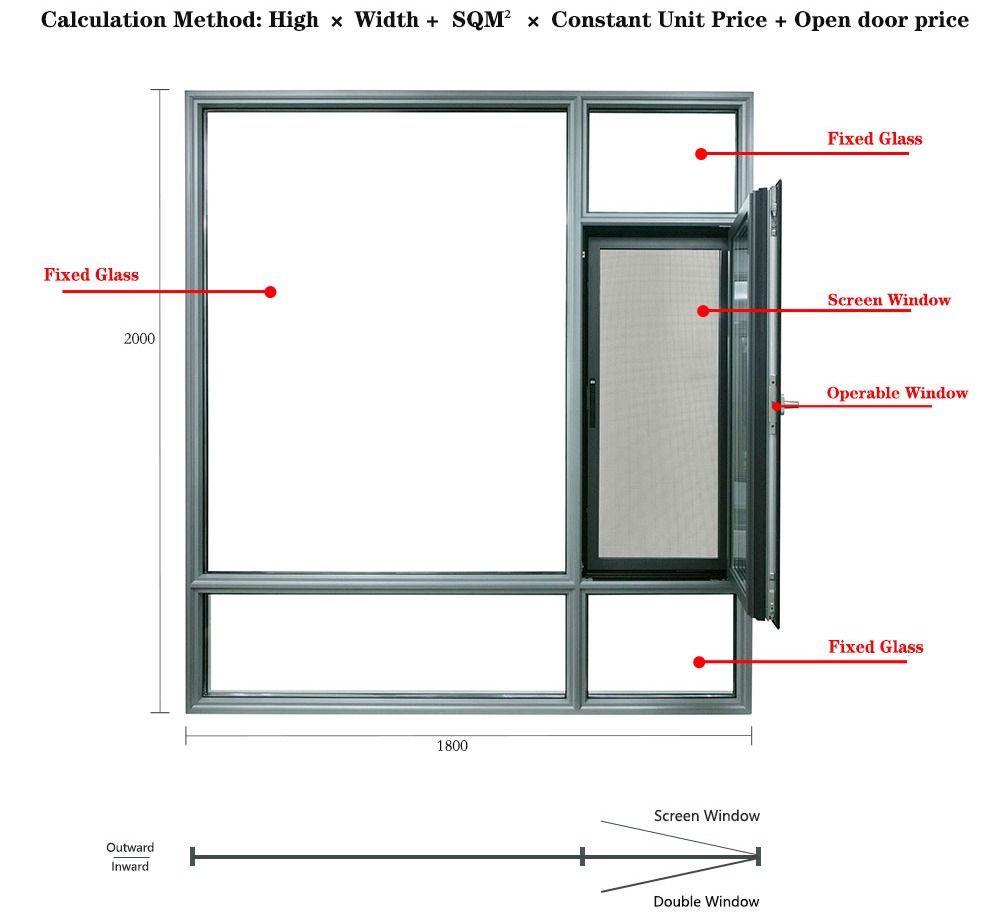 Production Process:
1) The frame should be clean, smooth, consistent color, no corrosion, scratch. No problems with trial installation.
2) Check the lock position, flexibility, shake it to see if it is loose, close it to check if it is locked and not moved.
3) Rubber Seal strip should be flat, with no warped edge, not of the gap.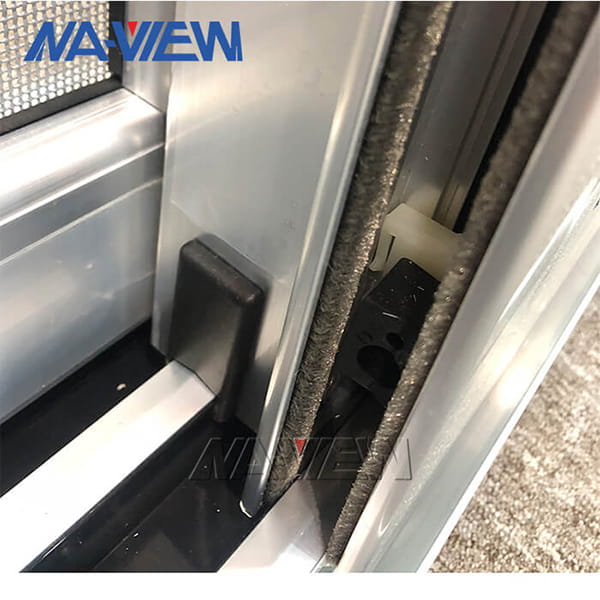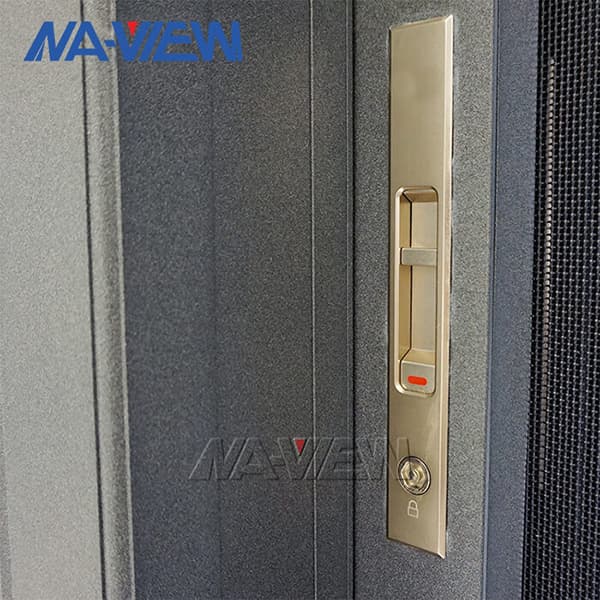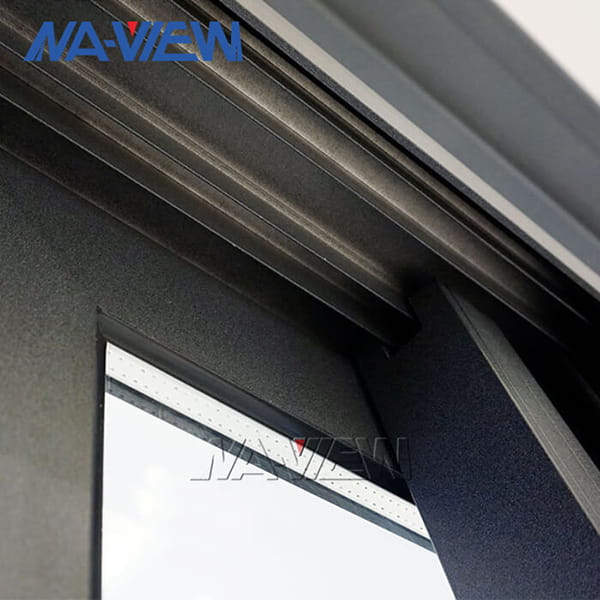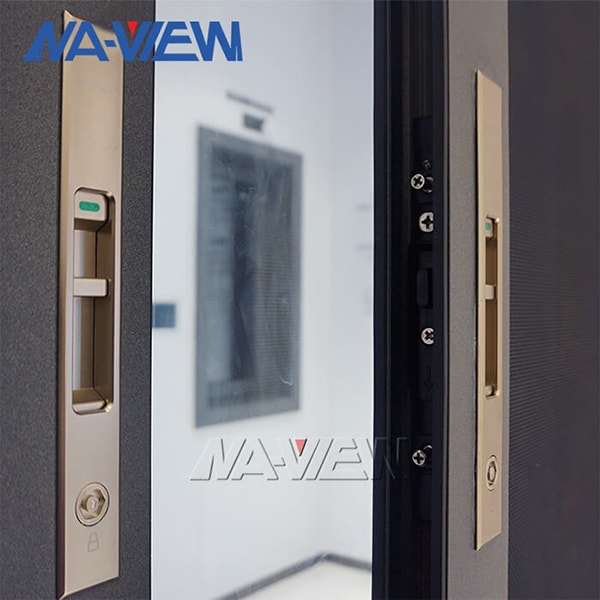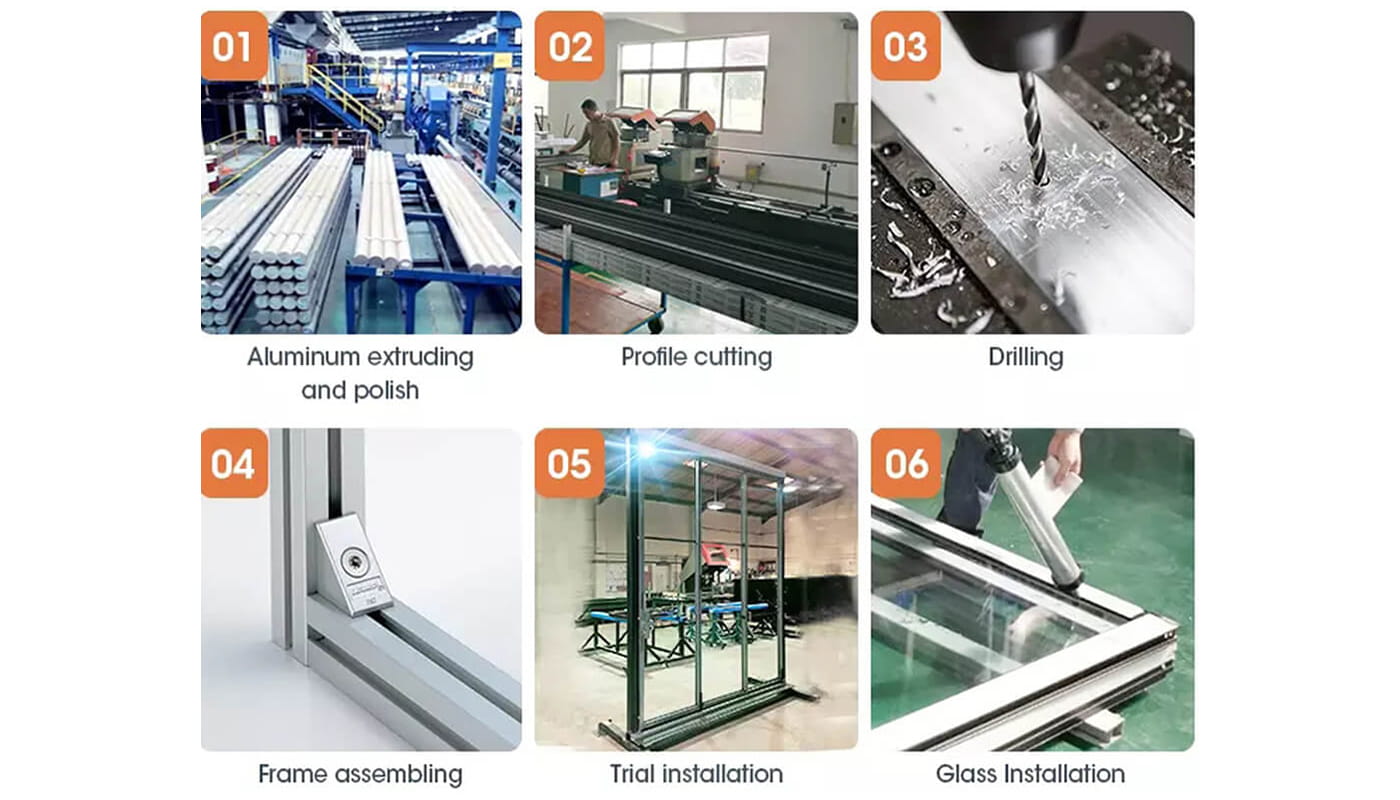 Sliding Windows Prices
The more aluminum Sliding information we know, the more Integrated solution & accurate quotation could be sent with the help of our design and engineer dept.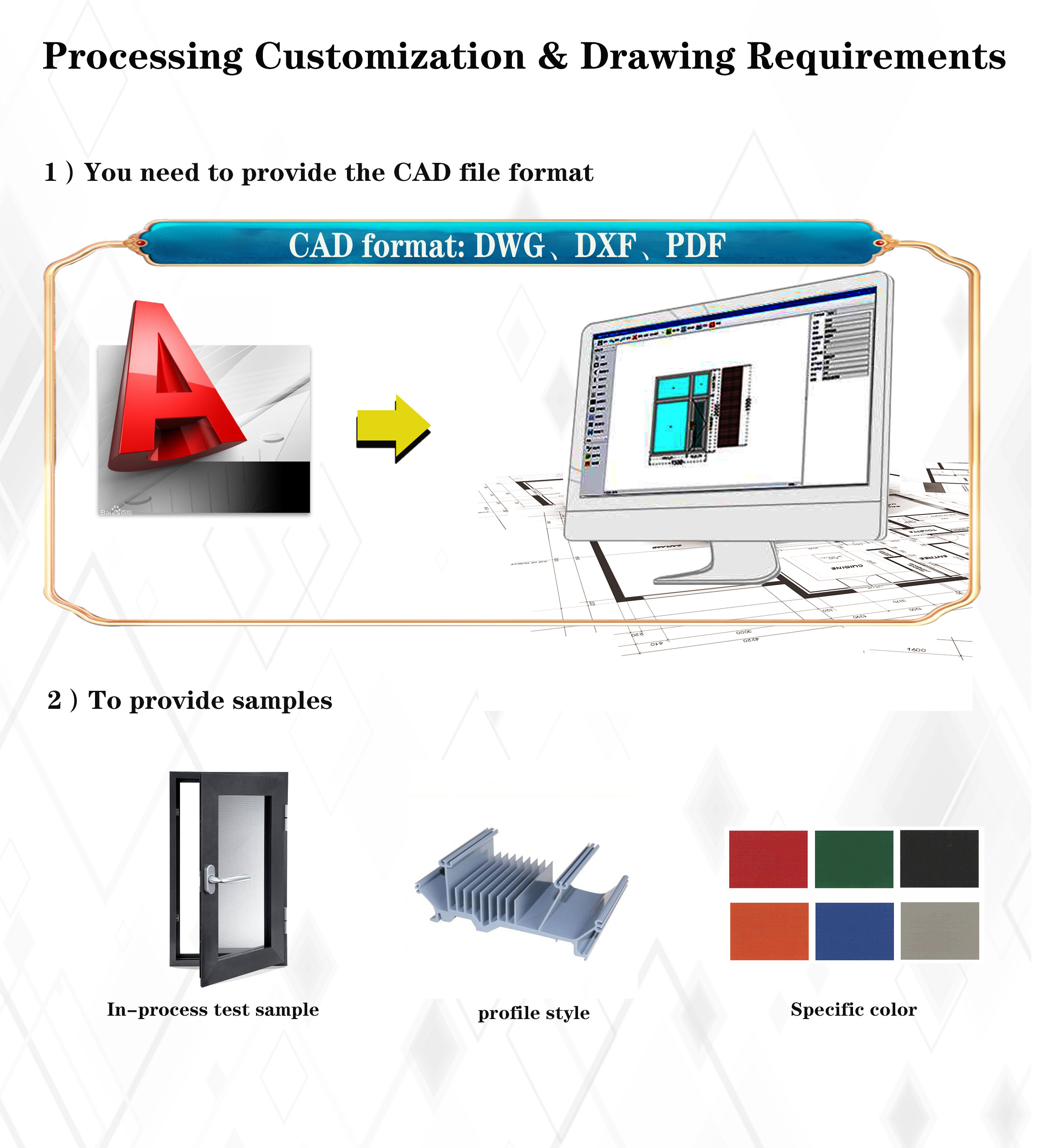 "The eyes are the windows of the soul", it can also be said that the Windows of the house are equivalent to people's eyes!  Windows not only play a role in ventilation and exchange with the outside environment but also play a role in decorating houses and creating an indoor environment!  With the rise of people's quality of life, the kind of window is increasing also, Aluminum Casement Windows, shutter, aluminium sliding windows hang a window to wait a moment, level casement and aluminium sliding windows are relatively common.  The aluminium sliding windows are divided into left and right, up and down push pull two kinds of type, the horizontal aluminium sliding windows needs to set track groove on the sash, the aluminium sliding windows should have pulley and balance measure vertically.  It is to use the sash that has a high-grade slide track, pulley to slide in the track on the aluminium sliding windows frame profile, push gently, open agile, still do not occupy interior space.  Beautiful appearance, economical price, good sealing, coupled with large glass, not only increase indoor lighting but also improve the overall appearance of the building.  Selection of profiles, different aluminium sliding windows Profile Manufacturer has different specifications.  The specifications of the sliding windows on the market should be 80 or 90 series, these are more common.  Window sash of good stress state, not easy to damage.
The disadvantage is that two Windows can not be opened at the same time, at most only half-open.  But with the development of technology and the diversification of the means of decoration, the size of the sliding windows can be set according to the needs of the building and the actual situation, taking into account the size of the window, service life, the use of flexible and other factors, the ratio of height and width, the general specification of high (1.2÷1.5)× width 1.5(m), high (1.0÷1.2)× width 1.2(m).  Aluminum doors and Windows profiles according to the shape of the section, are divided into solid profiles and hollow profiles, hollow profiles of large applications.  Therefore, the size series of aluminum alloy windows are smaller, and the size series of aluminum alloy doors are larger.
CONTACT US


Foshan Naview New Building Materials Co., Ltd.
We are always here offering customers our reliable products and service.
If you want to liaise with us now, please click contact us