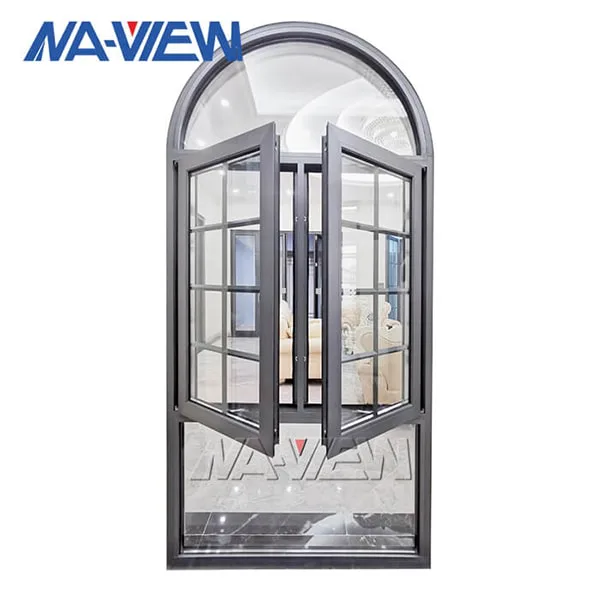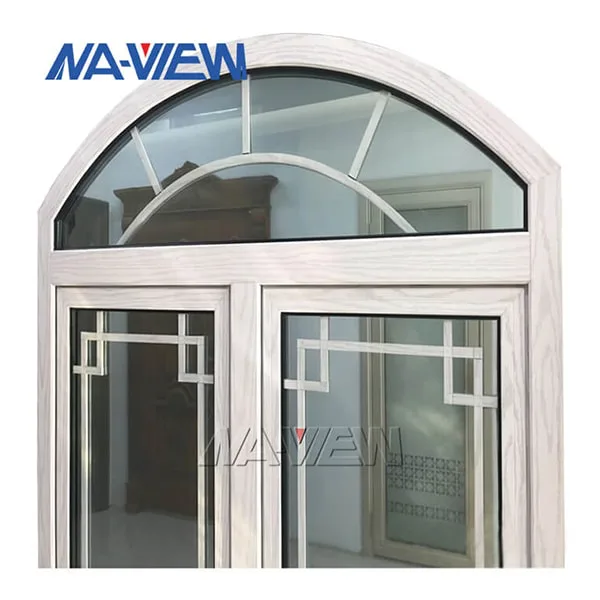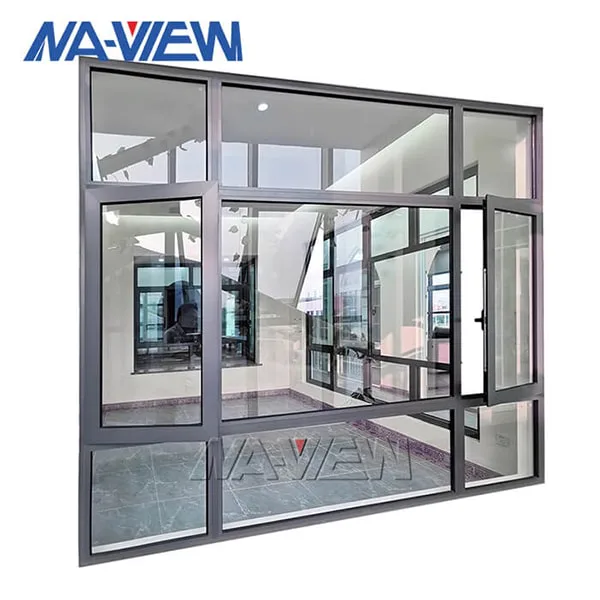 Aluminium Casement Windows
Place of Origin:Foshan, China
Temper:6063-T5
Customization:You can contact Facebook business directly or leave a message
Surface Treatment:Anodizing, Powder Coating, Wood Grain
Time of delivery:Normally the delivery time is 20-30 working days except some special products which need to be agreed separately.
Casement window is manufactured to fit global projects request in NAVIEW factory since 2007.
What does NAVIEW supply for your casement window project?
All aluminum windows are available in standard or made-to-measure specifications, besides, we are able to provide pre-coating window frame profiles and pre-cut glass, Grids(Grills), accessories for your project.
Our factory has carried out technical exchanges and technical aluminum extrusion coating finishes technology cooperation with domestic and foreign counterparts and completed 100s of aluminum ally window projects.
Our windows pass the standard tests of wind pressure, air and water tightness, heat insulation. Therefore they can be applied to many climate conditions and requirements well.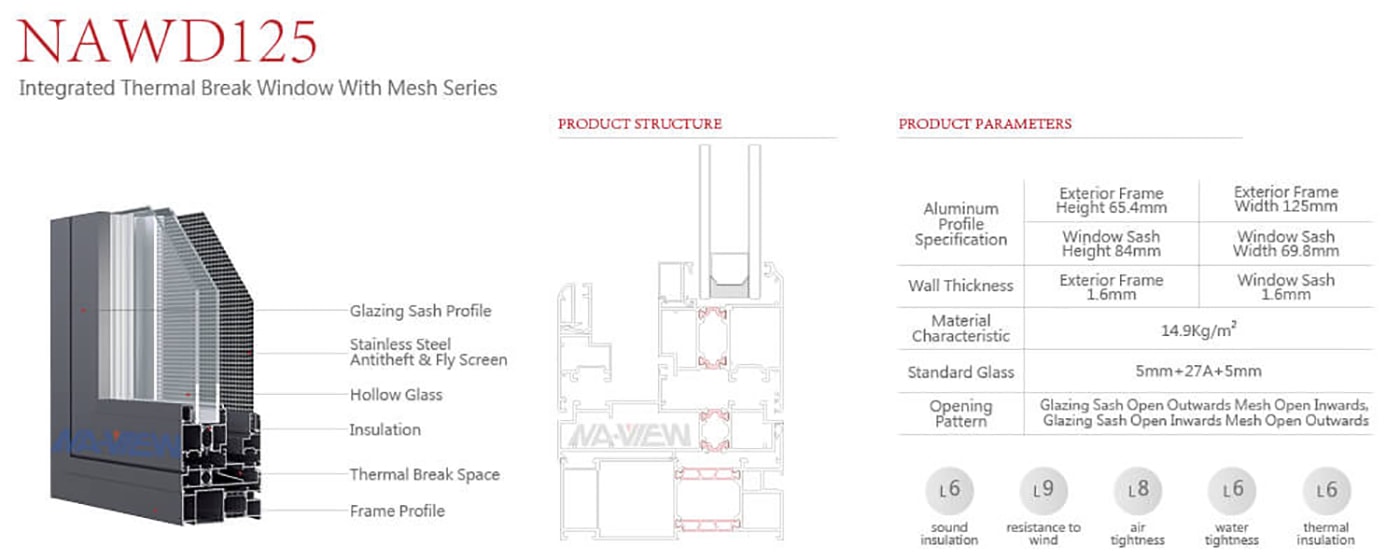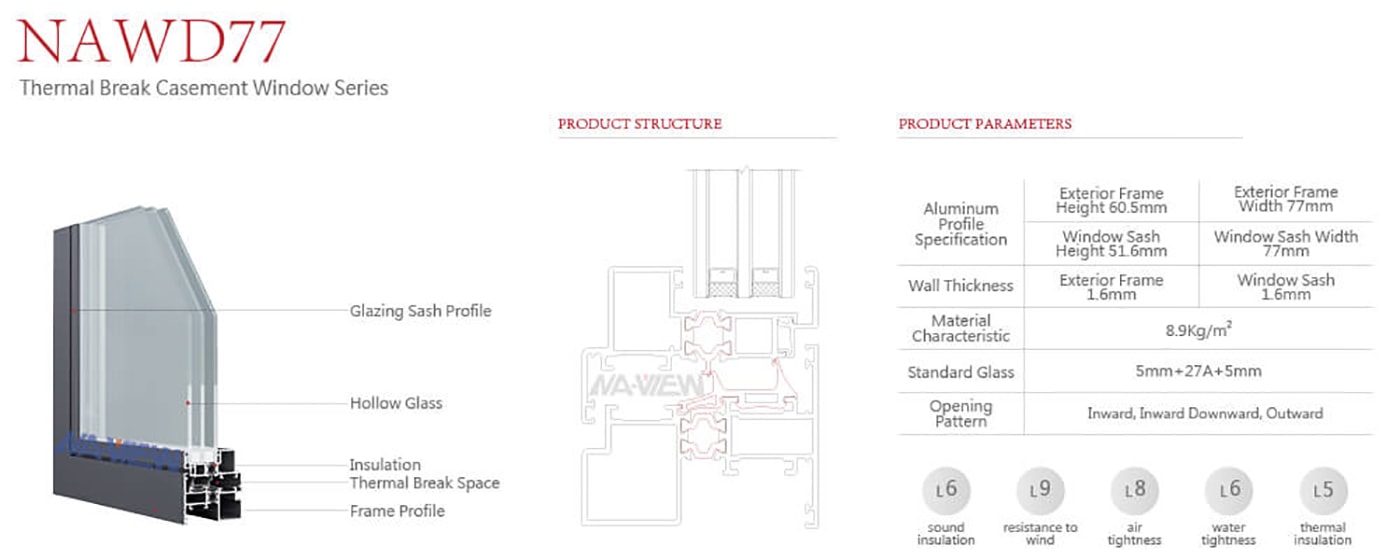 Types of Casement Windows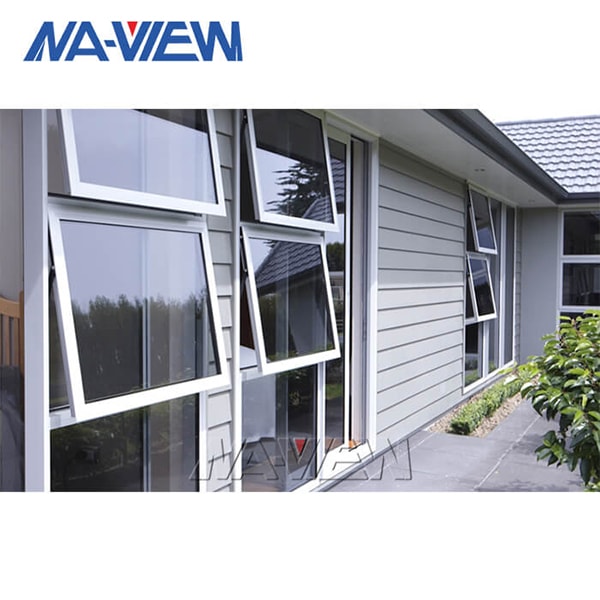 Awning Casement Window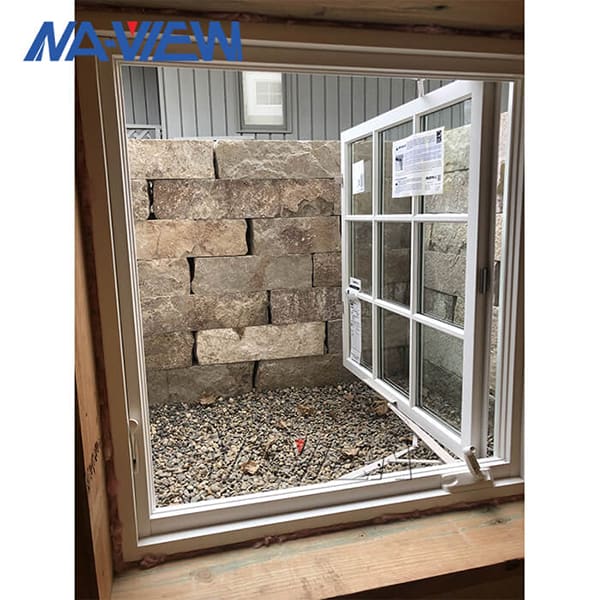 Egress Casement Window
Top Hung Casement Window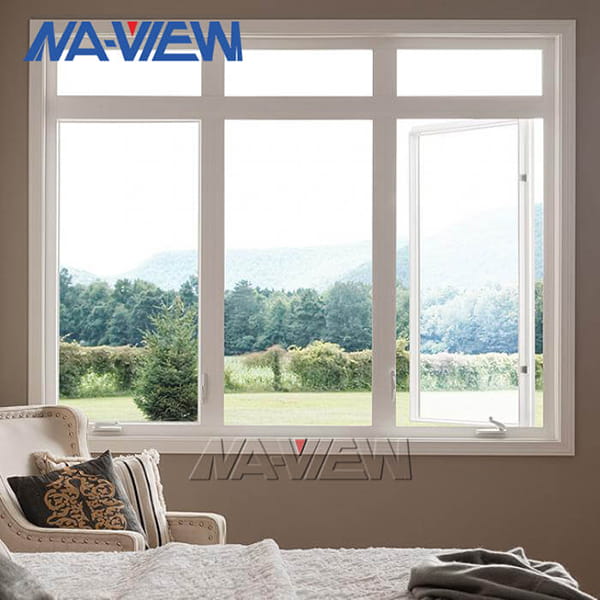 Casement Fixed Picture Window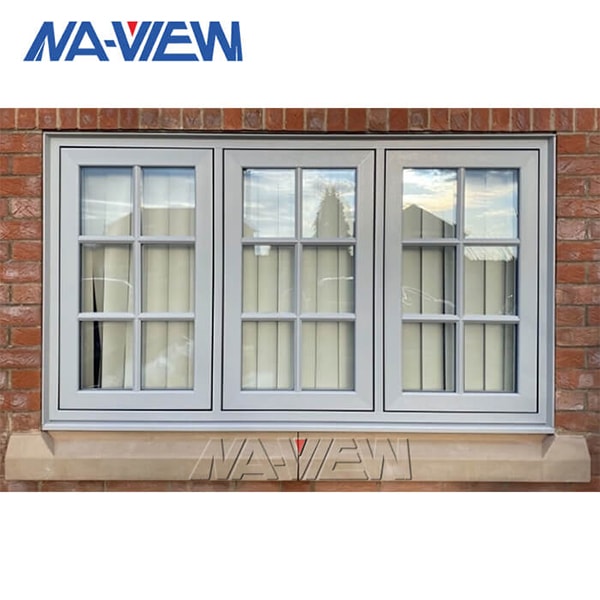 Casement Windows with Grids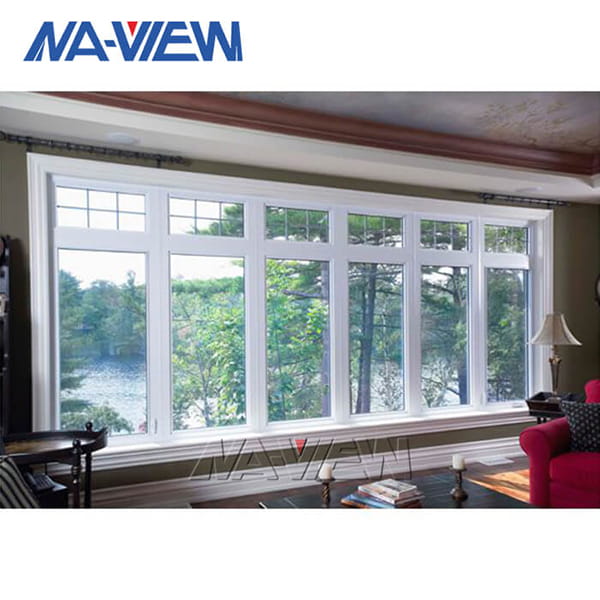 Casement Window With Transom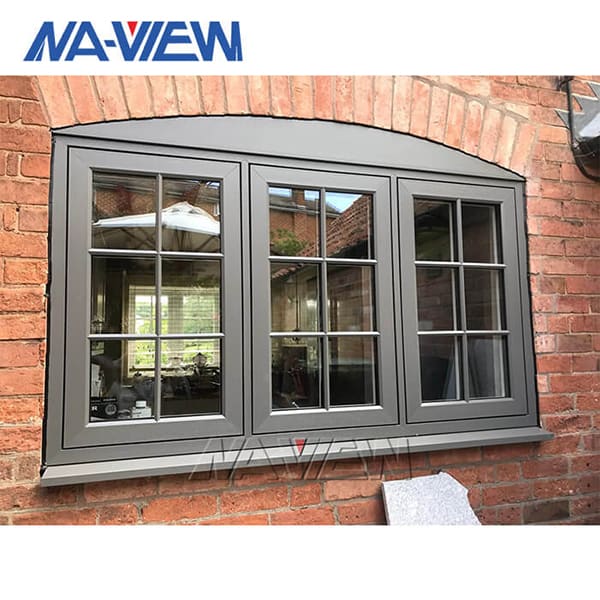 Flush Casement Windows
Opening range: 500mm-750mm normally, 800mm max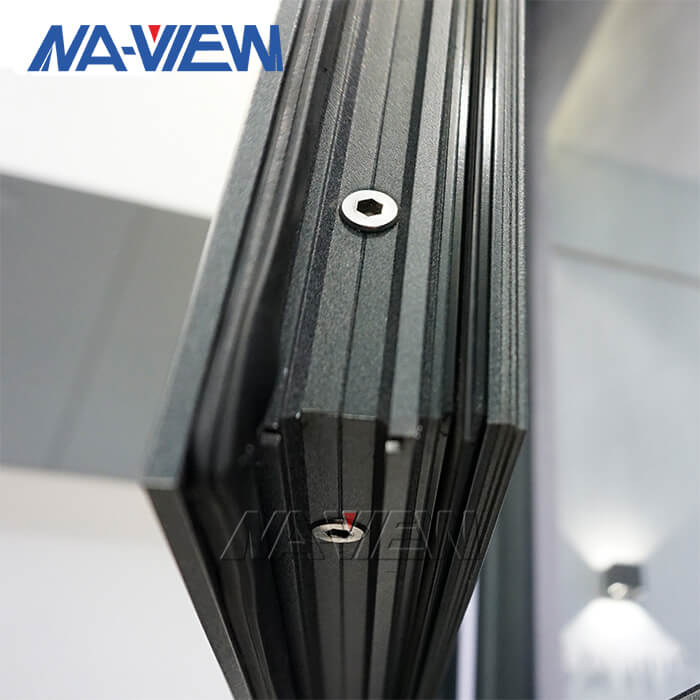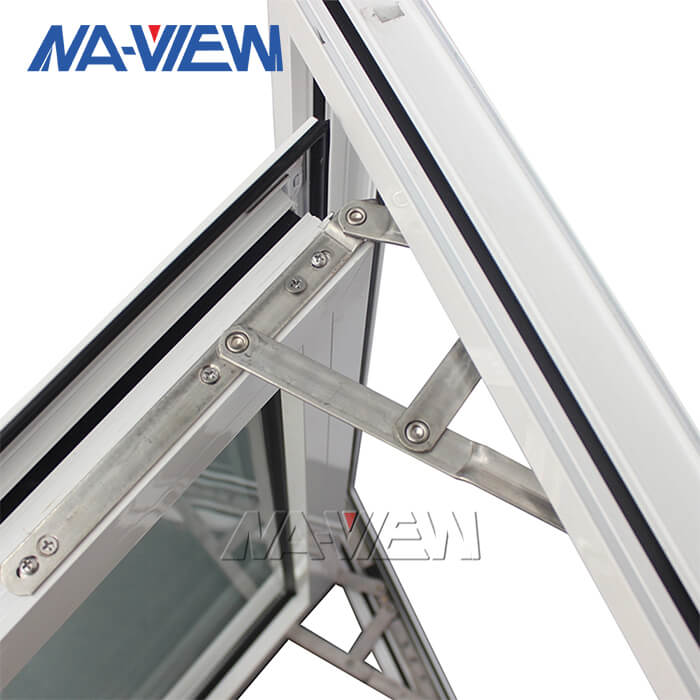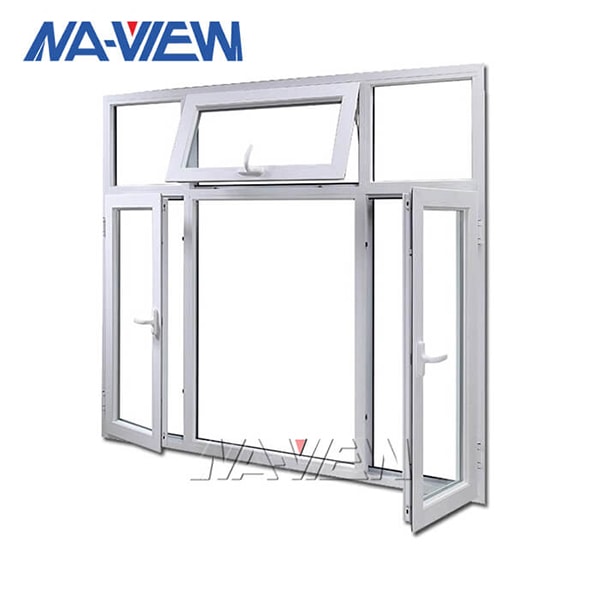 Outswing Casement Windows (Width<700mm, Height<1500mm)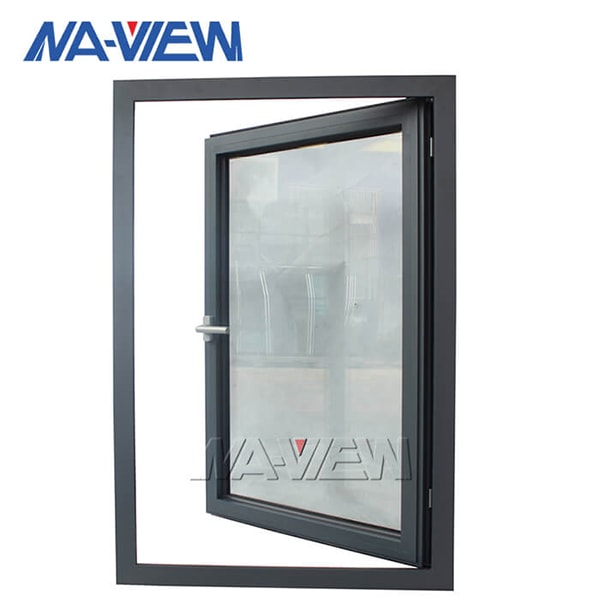 Inswing Casement Window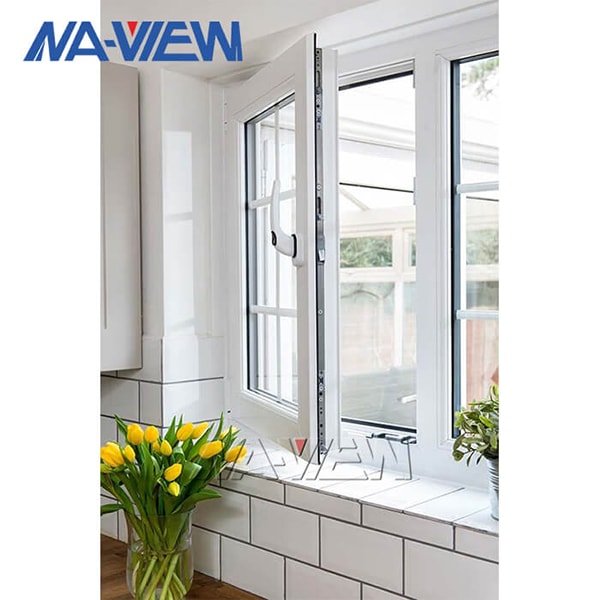 Tilt and Turn Casement Window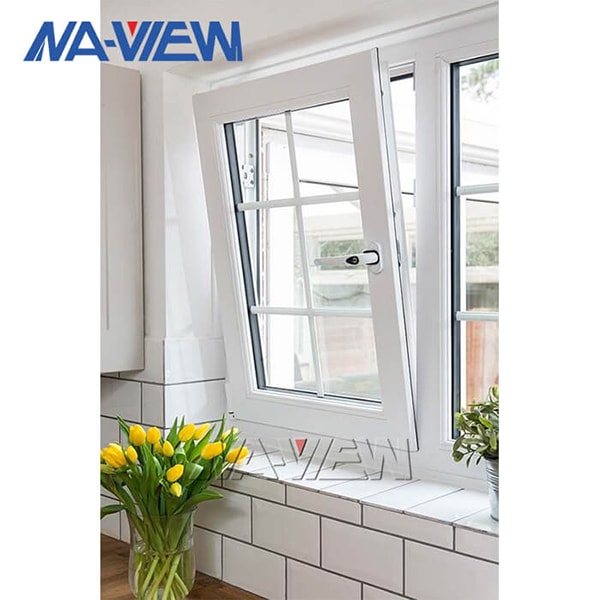 Tilt and Turn Casement Window
Tilt and turn casement windows are designed to be opened in 2 ways, inward and tilt from the bottom. More and more house projects have considered it as a new & acceptable design, as it is specially applied for baby child room. And yet, it could be opened fully inward for more ventilation.
Specification
Max width: 1100mm (3.61ft)
Max height: 1500mm (4.92ft)
More information about tilt and turn
NAVIEW standard window glass Information
1. Low-Emissivity (Low-E) glass/tempered glass/float glass/laminated glass/reflective glass/obscured glass/tinted glass.
2. Insulated Glass: Single/Double/Triple glass/Argon filled; Insulated spacer: 6/9/12mm.
3. Double-pane windows: 5mm+9A+5mm/5mm+9A+5mm/5mm+12A+5mm (6mm glass), (25A max).
4. Triple pane windows: 5mm+6A+5mm+6A+5mm.
5. Laminated: 4mm+0.38pvb+4mm/6mm+0.76pvb+6mm/1.52pvb, etc.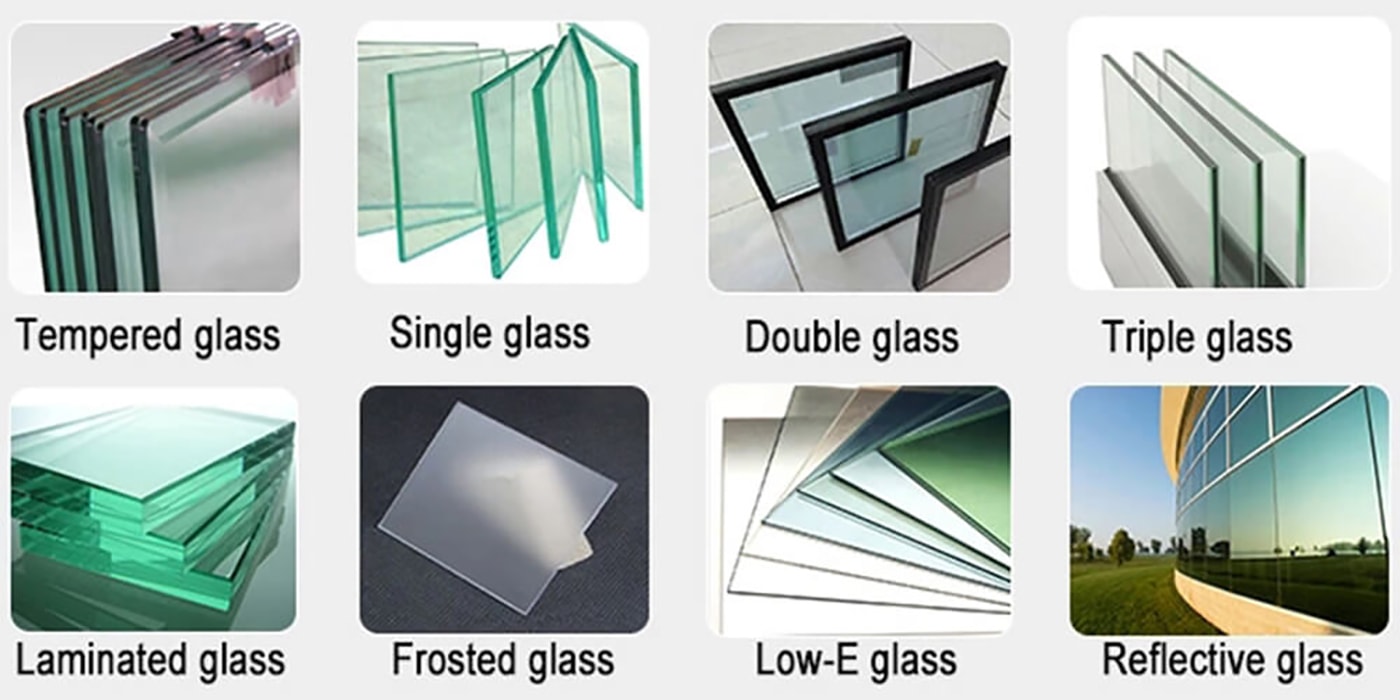 Fly Screen
1. 304 stainless steel anti-theft fly screen (>0.5mm).
2. 304 stainless steel folding fly screen (0.1-0.2mm).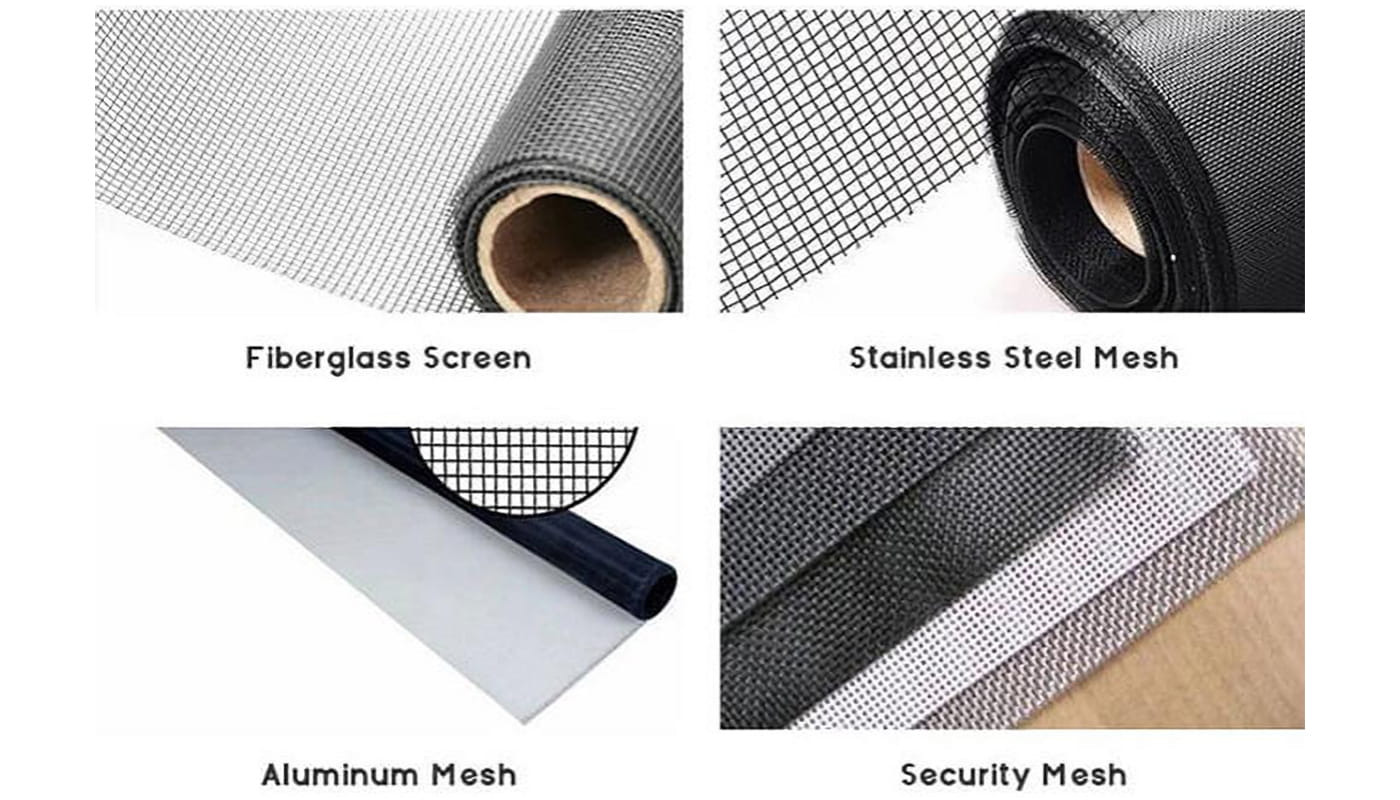 Other Accessories
1. Sash hinges
2. Spacers for operators
3. Keepers & strikes
4. Locking handles
5. locks & latches
6. Child lock
7. Grids (Grills)
8. Miscellaneous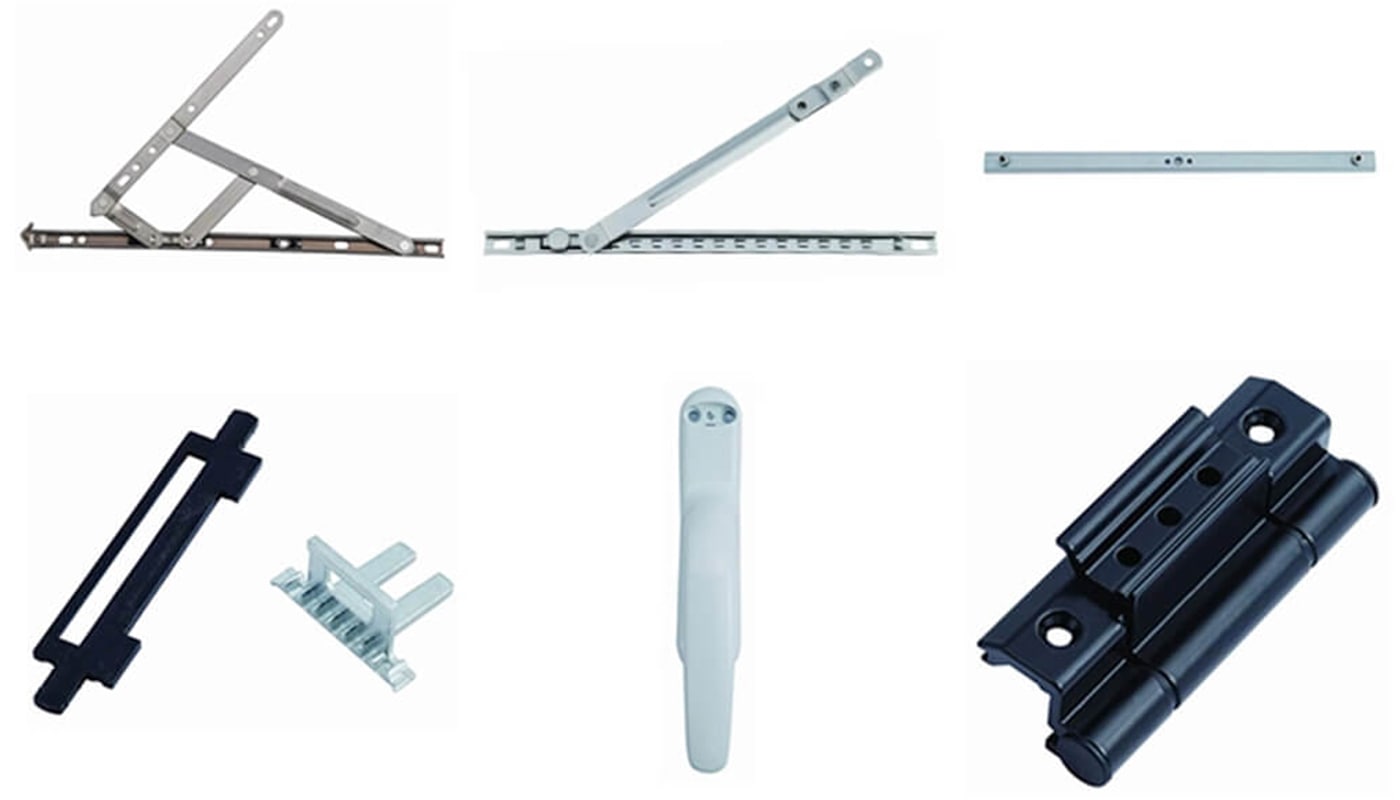 Aluminium Casement Windows Packaging Process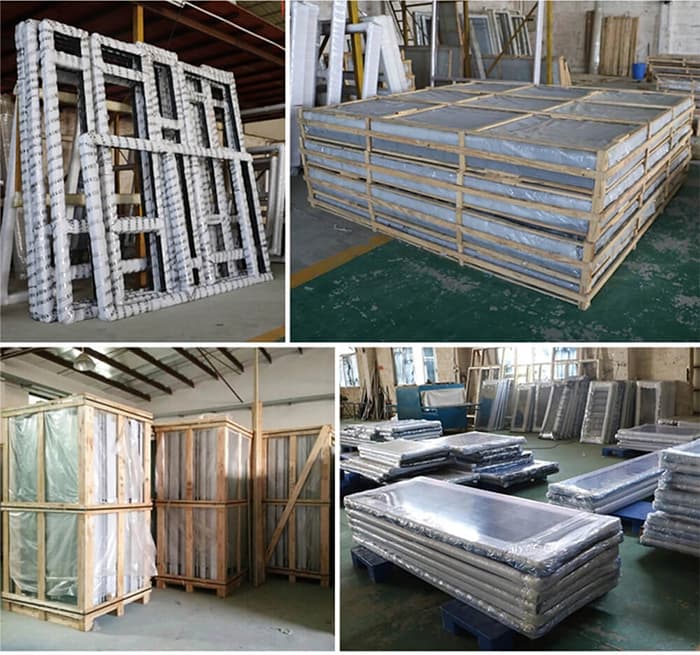 Step 1. Use protective tape to protect frames from scratches
Step 2. Keep products fixed on pallets
Step 3. Tie products on the pallets with plastic belts
Step 4. PE film keeps windows away from seawater
Step 5. Airbags to be filled between each pallet to keep it steadily
Other options: Iron Pallets/ Wooden Case/Plywood Case
Custom size and the package would be accepted, contact us for more details.
NAVIEW factory choices or wooden pattern (coating dual color for inside & outside frame is available)
· Light Champagne
· Light Ti Gold Sandblasting
· Light Brown Sandblasting
· Grey Sandblasting
· Black Sandblasting + black casement windows
· White Casement Window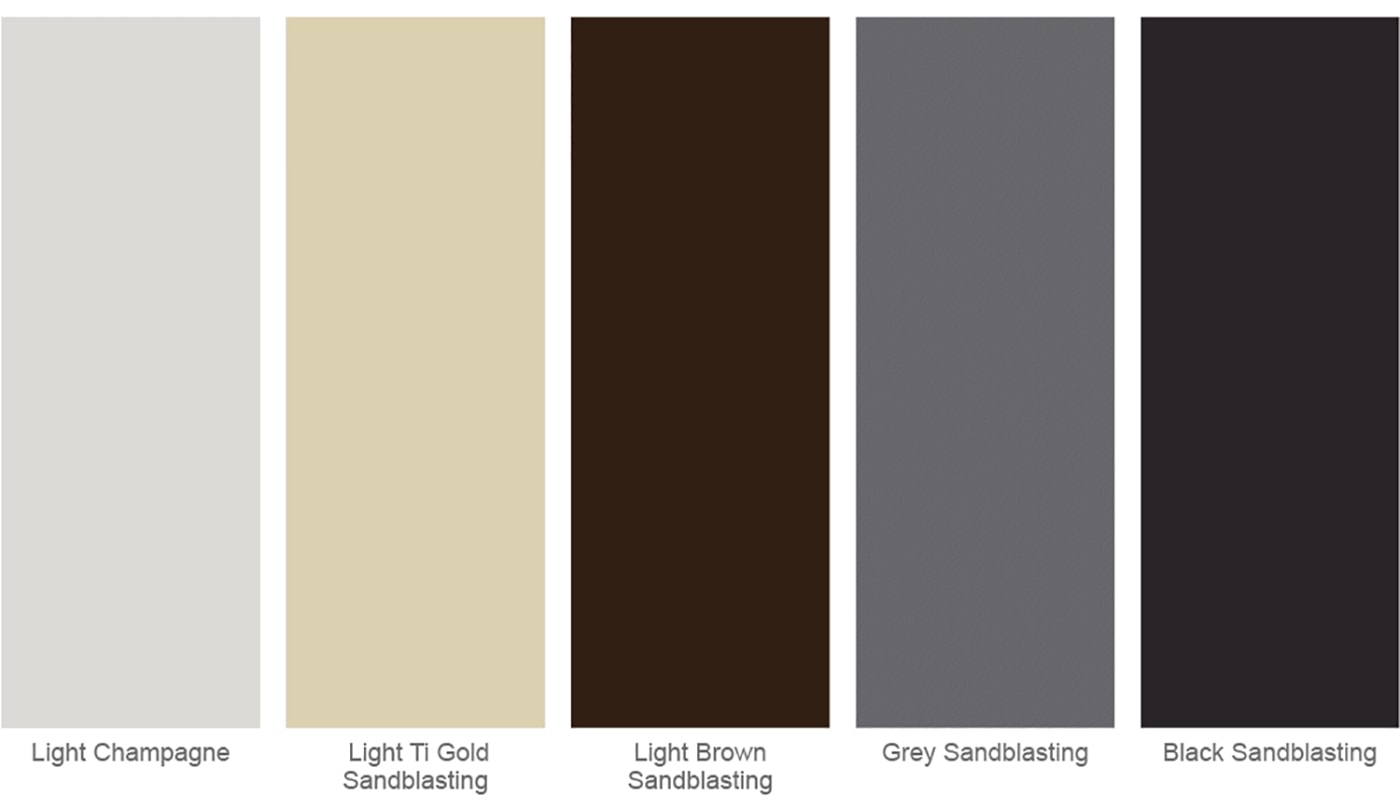 Wooden Grain List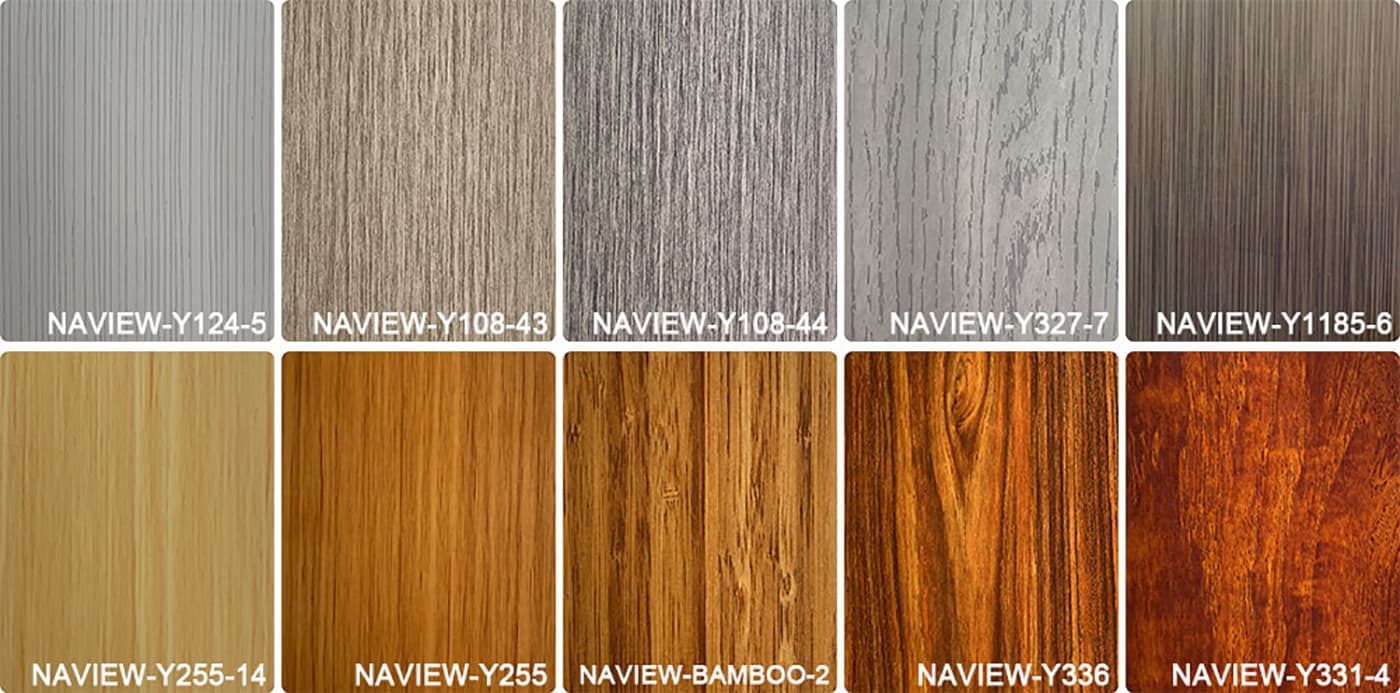 Calculation Method:
High × Width +  SQM² × Constant Unit Price + Open door price
Conventional: 
1)indoor door: 900mm×2200mm,
2)indoor bathroom door: 800mm×2200mm
3)Double door: 1300mm×2200mm or 1500mm×2200mm,
Double-open letter door width will be a little smaller, generally 1200mm×2200mm or width in about 1300mm.
If there is a door head, then the height is generally about 2700mm.  The width and height of the window are more arbitrary, and the window size is generally planned according to the overall design of the exterior wall.  The comparison of Windows is also a foil to the exterior decoration effect.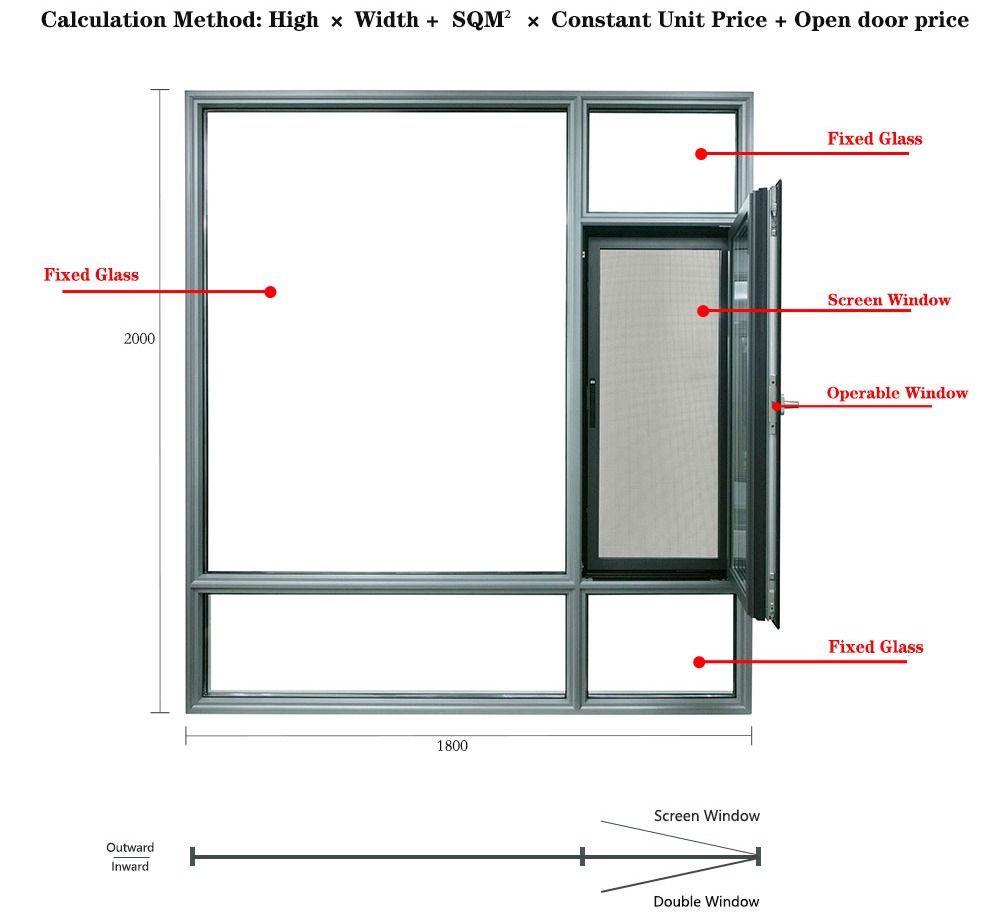 Casement Windows Prices
The more aluminum casement information we know, the more Integrated solution & accurate quotation could be sent with the help of our design and engineer dept.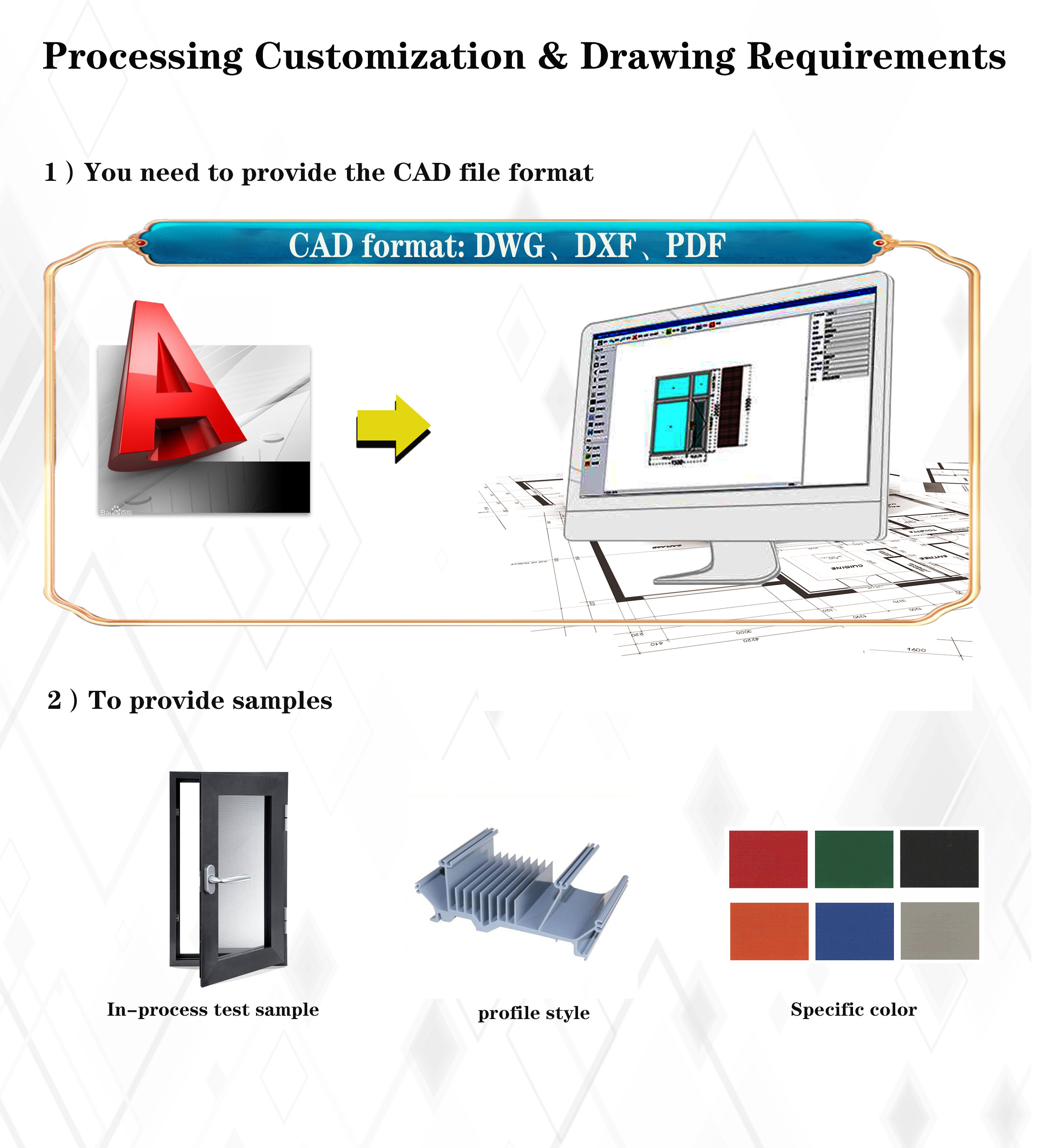 Selection of profiles, different profile manufacturers has different specifications. The aluminium casement windows are divided into general outside casement and inside casement, also one can choose a single window, double window to wait, and the more common level casement on market is 50 or 55 series.  The most traditional type of window, the one with good ventilation.  There are a variety of casement window products, according to the ministerial atlas can be made of various specifications of fixed Windows, out-swinging casement windows, in-swinging casement windows, bottom Windows, flip Windows, flip sliding Windows, special casement window, circular window, circular casement window. Aluminium frame casement windows or doors width is narrow, but the wall thickness that casement profile to want than ordinary sliding door is thick made sure the intensity of door fan frame.  Atmosphere beautiful at the same time, do not forget to increase the stiffness of the profile, increase safety performance. Its sashes are hinged to the window frame and can be rotated to open.  The advantage of this kind of window is construction is simple, the whole window can be 100% open, the open area is very large, ventilated or good, airtightness when closing is good, still have the characteristic such as performance of sound insulation, heat preservation, excellent heat resistance.  In the building energy-saving requirements are increasingly high today, casement windows will become the mainstream of the market.  External flat window (window screen one general yarn fan open inside, glass fan open outside) easy to use, good ventilation, and do not occupy indoor space.  And the inside flat window is clean and convenient, good ventilation, good sealing, sound insulation, heat preservation, anti-seepage performance is excellent.  And inside the window is to occupy part of the indoor space, the use of screen window is not convenient, the use of screen window, curtains and so on when the window is not convenient, such as quality does not pass the standard, but also may ooze rain.
Performance advantages: 
1, the grid is more flexible, can use aluminum material for flexible segmentation of fixed Windows, play a good decorative role.
2, more suitable for viewing, for the large partition of the French window, open the fan only occupies a small part of the whole window area, the middle of the large fixed glass to create a transparent and bright home atmosphere, the view effect is better.
3, good sealing, the open fan of the flat window adopts the multi-point lock way to fasten the window frame, with high-quality sealing tape, not only can effectively prevent the invasion of rain and dust, and heat insulation, heat preservation, energy-saving, noise reduction effect is good.
CONTACT US


Foshan Naview New Building Materials Co., Ltd.
We are always here offering customers our reliable products and service.
If you want to liaise with us now, please click contact us